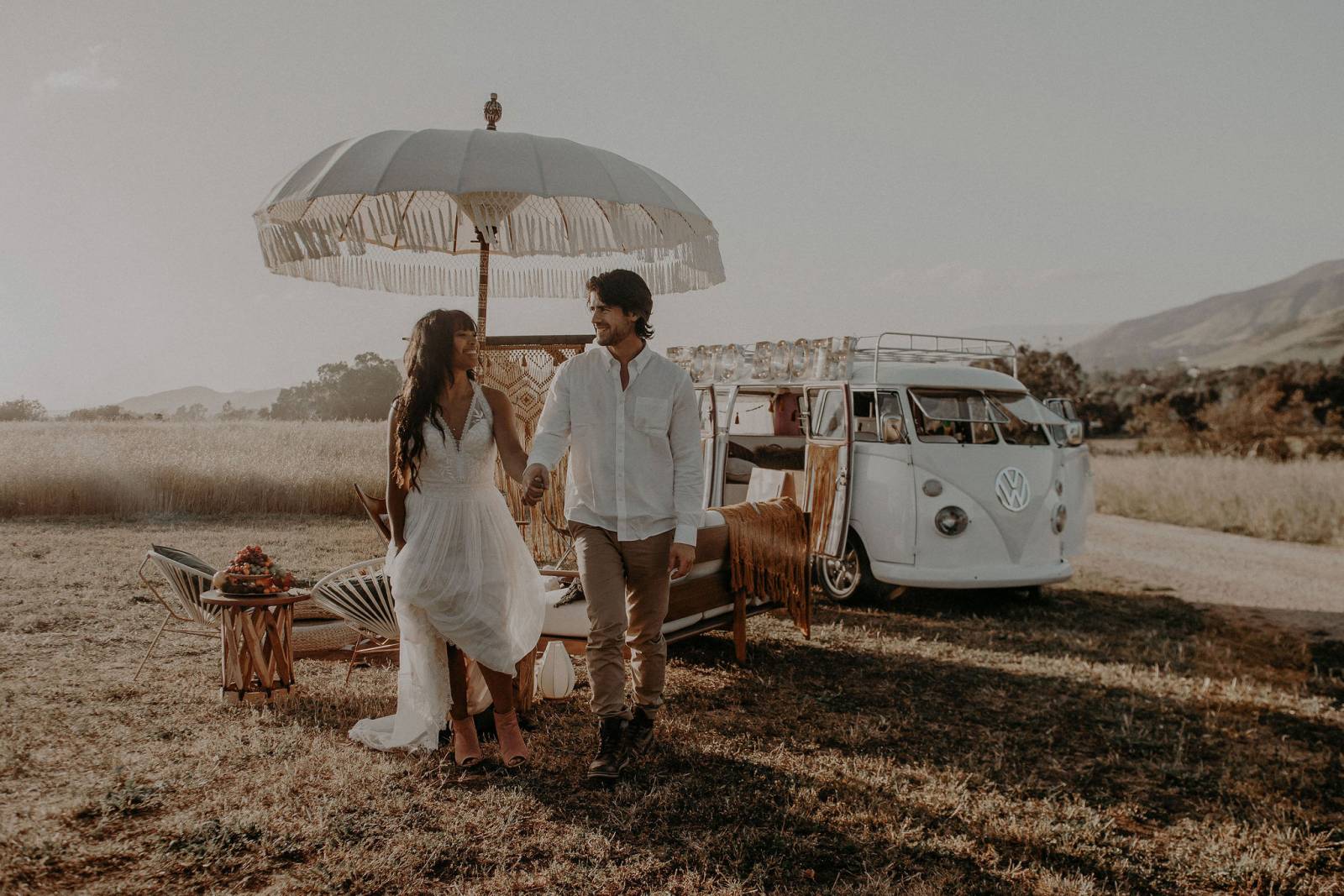 An eclectic love San Luis Obispo styled shoot at the Flying Caballos Ranch gives us alllll the romantic vibes from the cutest couple, handmade mustard colored macrame backdrop, the darling VW Photo Bus, and of course the iconic tower at the ranch. Perhaps the most special and unique part of the Flying Caballos Ranch is their 3-story tower that is offered as a honeymoon suite. Rubi Z Photo beautifully captured and photographed this day along with a talented team of vendors with design from Blazeny, specialty rentals from Avenue Twelve and more!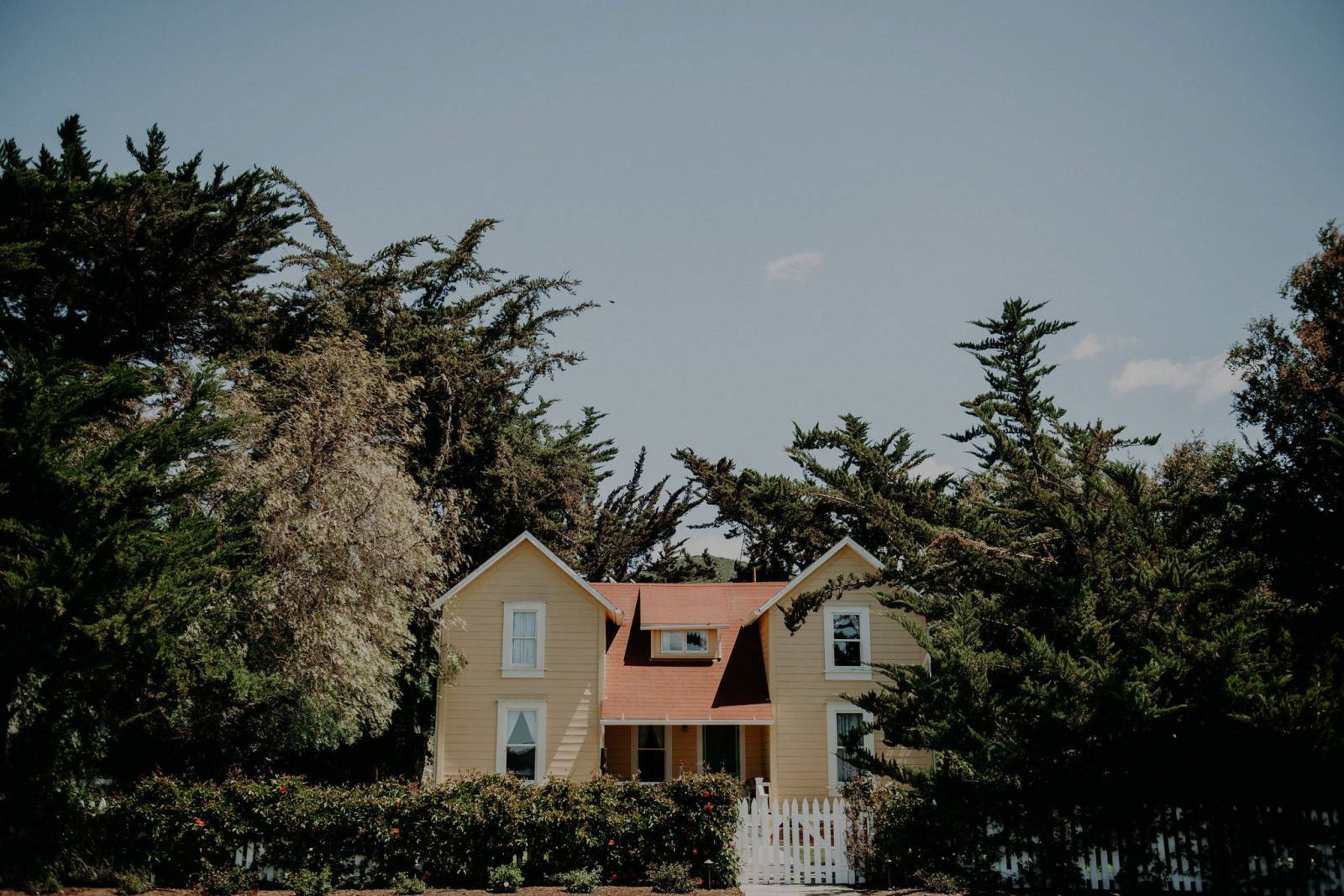 Can you describe your vision for this shoot?
From the photographer, Rubi: The vision really came as a build up! It started with this gorgeous couple with incredible chemistry that I had to photograph! Then it lead to becoming obsessed with the photo bus and knowing that I had to add that to a styled shoot somehow [at first I had only envisioned the couple and the bus, so I thought it was going to be something small]. Then I ran into an image of the tower at Flying Caballos Ranch and I could not believe that tower was real...I pretty much stalked their instagram for a week straight before I had the nerve to ask if they'd collaborate on this with me. From this point I added the designers who are so incredible and just take the bits and pieces of my vision that I have and take it to another level! We slowly started adding the team!
Describe 1 or 2 details that you were the most excited about.
Oh my goodness...this is so hard! I was pretty blown away by the hand crafted macrame pieces [alter turned backdrop turned wrap] that Lauryn (Roots Co Macrame) did. Another detail...we lost our florist vendor just days before the shoot so the designers became florists and it was incredible.
As one who contributed to the design what was your inspiration?
As a team, and working with the ladies at Blazeny...we were inspired by different things. They wanted to make this collection macrame inspired but color macrame hadn't been seen much in the wedding world so they wanted to add mustard yellow and infuse some eclectic tones to play off of the purple tower. For me, as a photographer...I am always inspired by people and locations [my surroundings]. Venues matter to me, and most of the time, I will not photograph at a location that I wouldn't highly recommend a bride to get married in. Flying Caballos, my couple, and all the vendors fueled my fire behind this collection!
Beautiful cake by Just Baked SLO.
"Flying Caballos has something rare...their Tower which is included in the packages they offer their brides so I wanted couples to get the feeling of what it would be like to stay in the tower after their wedding day."