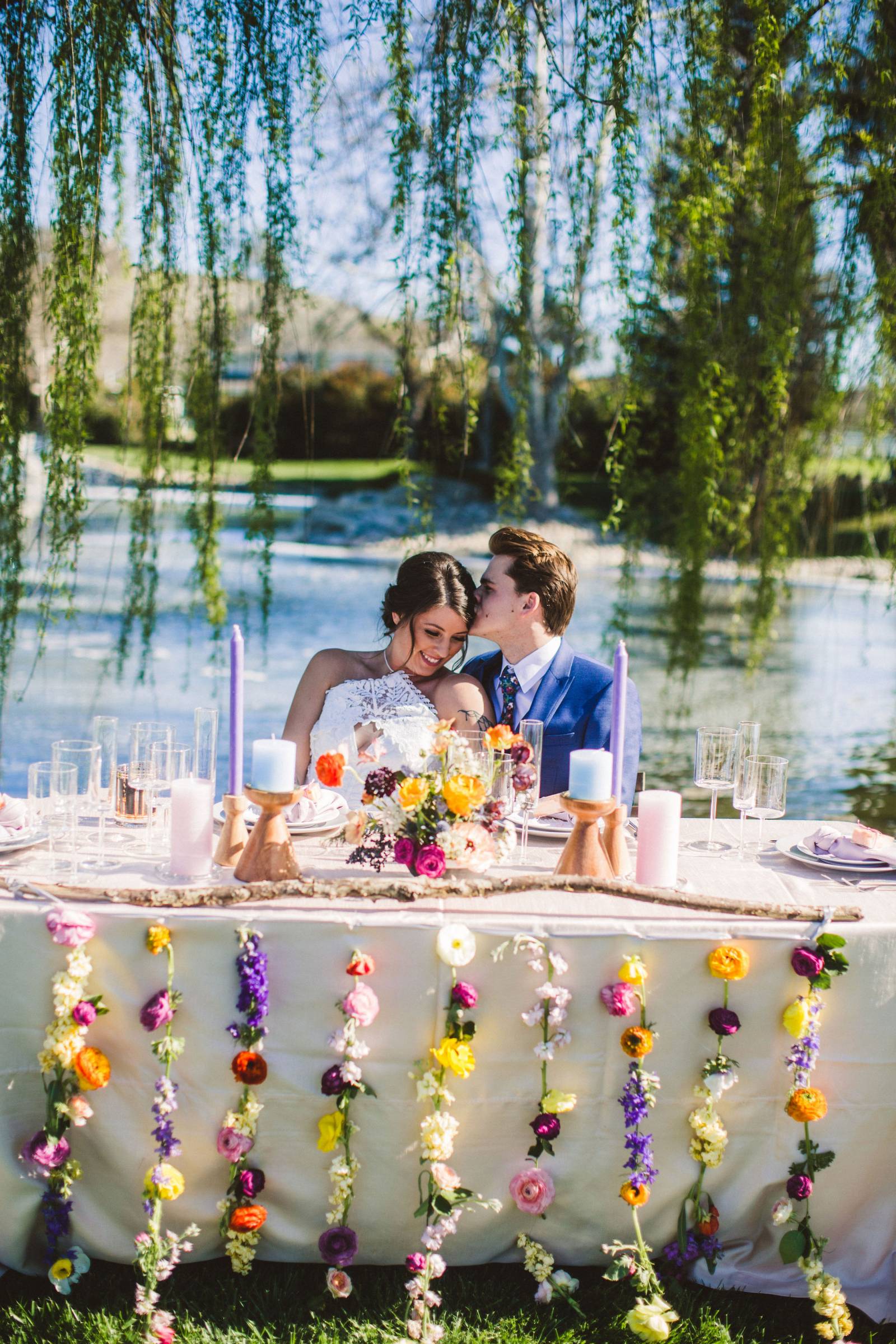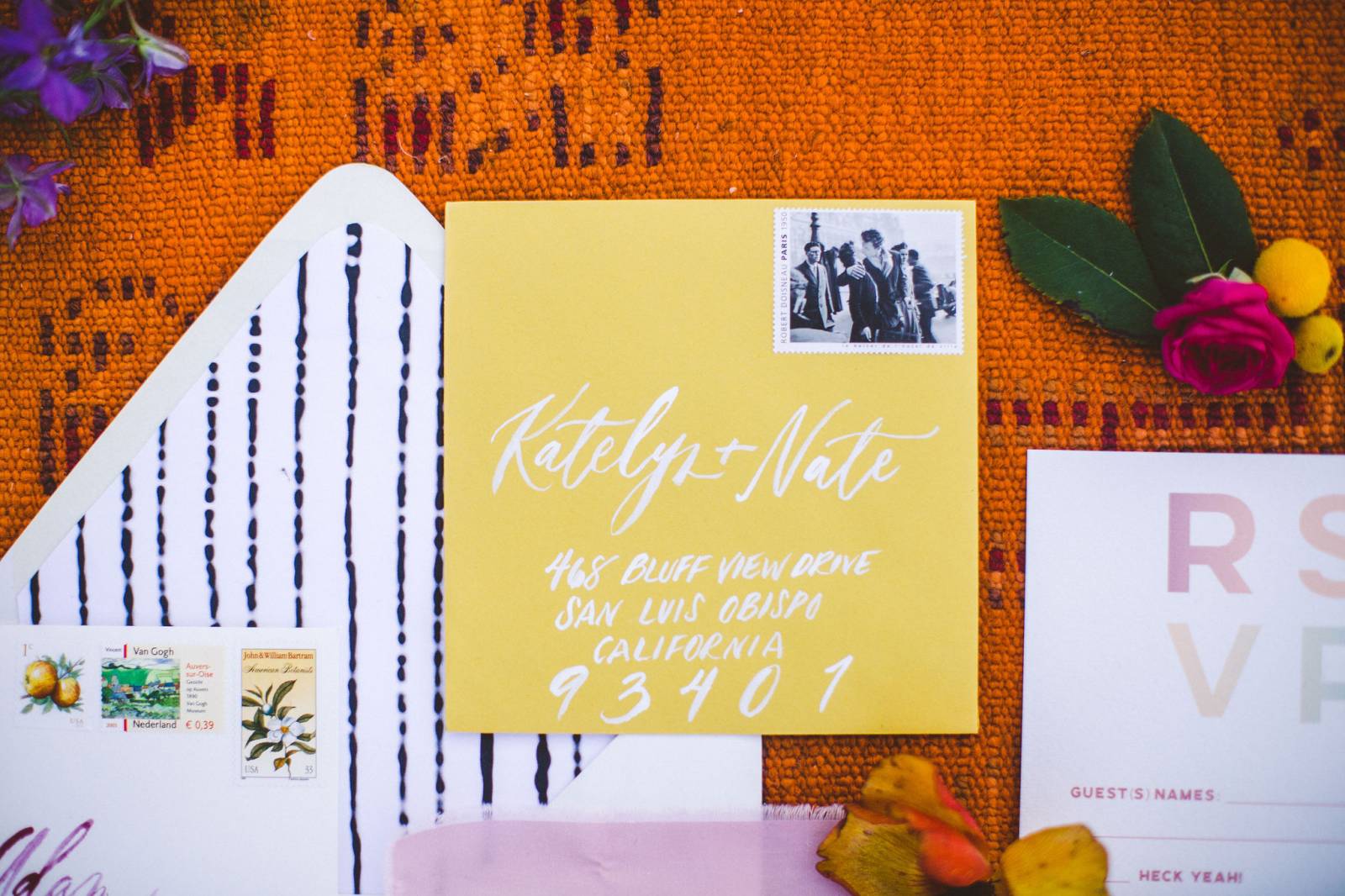 Can you describe your vision for this shoot?
From the designer, Beloved Coordination: Three words: Colorful, Funky, & Fun.
As one who contributed to the design what was your inspiration?
I was inspired, quite literally, from our gorgeous summer sunsets in California.
Describe 1 or 2 details that you were the most excited about.
One of my favorite ideas brought to life was our giant peace sign as a ceremony backdrop. When I pitched the idea to Rachael with Eden Floral she didn't tell me I was crazy...she made it happen! It's my all time favorite backdrop. I also loved the floral curtain hanging from the sweetheart table. So dreamy and whimsical!