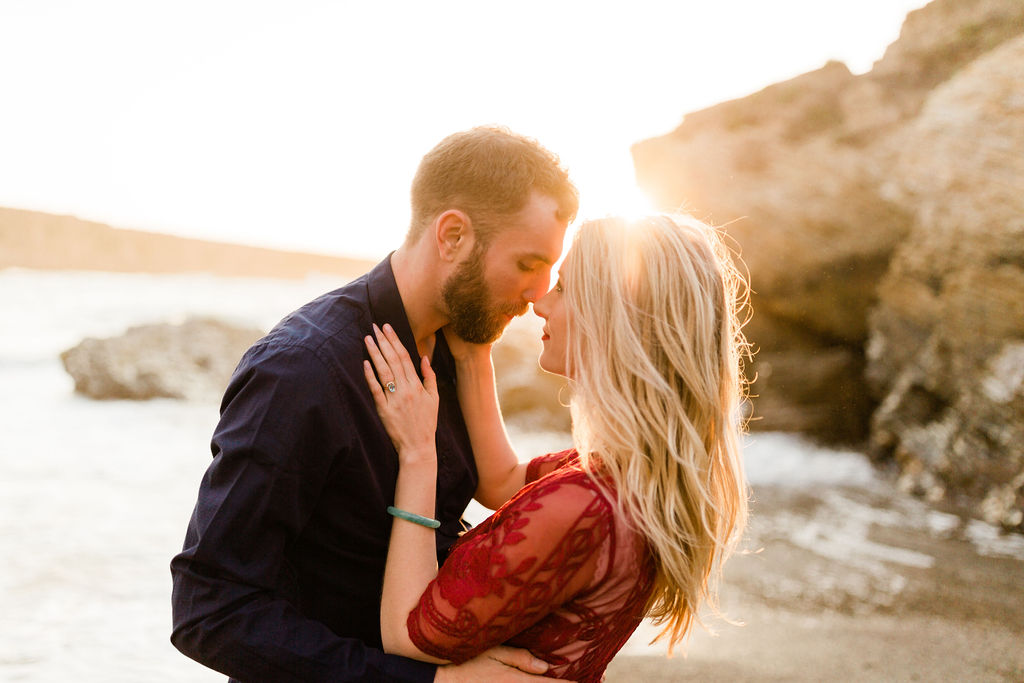 Love is in the air at this incredible engagement shoot. Montana De Oro did not fail as a perfect backdrop for this soon to be Mr & Mrs. Wedding and lifestyle photographer,Megan Helm gives us a little more insight as the artist of these stunning images.
Vision for the Shoot
I like to talk with my couples before their shoots so I can have a mental game plan, but the vision really comes to life when we arrive on location and start shooting. Brianna and I had talked in depth beforehand about their outfit choices and which spots in the park we'd use each outfit. I knew their style was more on the boho side, and so I wanted the locations to reflect that but also show off the beauty of Montana de Oro. They are very much a go with the flow kind of couple, so it was effortless to work with them.
What Details Were You Most Excited About?
I was most excited about doing an engagement session at such a beautiful place. We've visited Montana de Oro several times, so bringing clients here allowed me to see the park in a new way. There is just so much variety in locations to create a diverse gallery of images, which is photographer heaven! I was also excited to work with a couple who had so many different outfit styles that could really make a unique gallery. I had no idea though that they would be such a dream to photograph so in retrospect, I'd say their love is what made this shoot so amazing.
What was your favorite thing about shooting this specific couple?
Photographing this couple was a dream in every way. They're so in sync with each other they almost move together; everything felt very natural and fluid between them. The smiles and the sweet, intimate moments you see between them are 100% genuine; it was like I could feel the love their souls have for one another. Brianna was a natural in front of the camera, and Murat followed her lead the entire shoot. I would give them prompts here and there, but really I was just there with a camera capturing them hanging out together. They were troopers too, climbing rocks and walking in the water to capture the perfect shots.