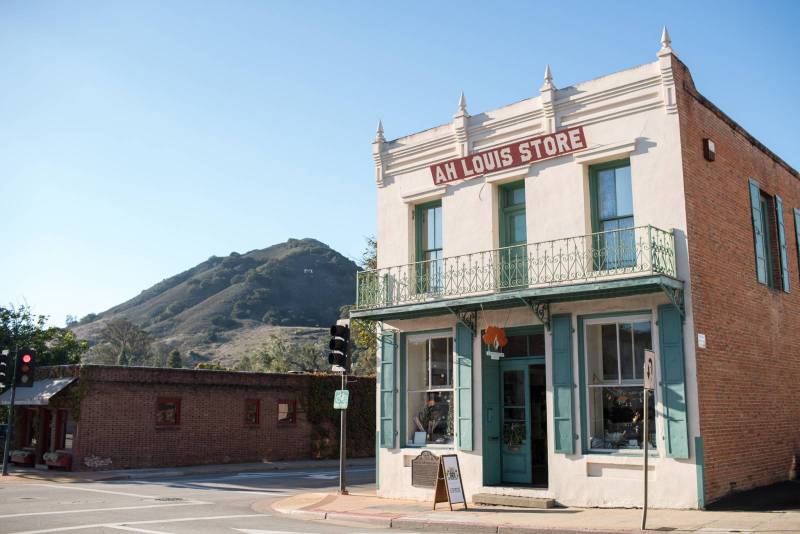 There's a new San Luis Obispo event design store and it's located in Chinatown's beautiful historic AH Louis building! Amber and Emily of Karson Butler Events, the dynamic twin sister duo, are operating their West Coast design business from the shop as well as helping connect brides and grooms with great design solutions and other local vendors. I caught up with them just before Christmas for a few snaps of the shop and interviewed them about their heart and vision. I'm so excited to see how they shape and serve our community in the coming season!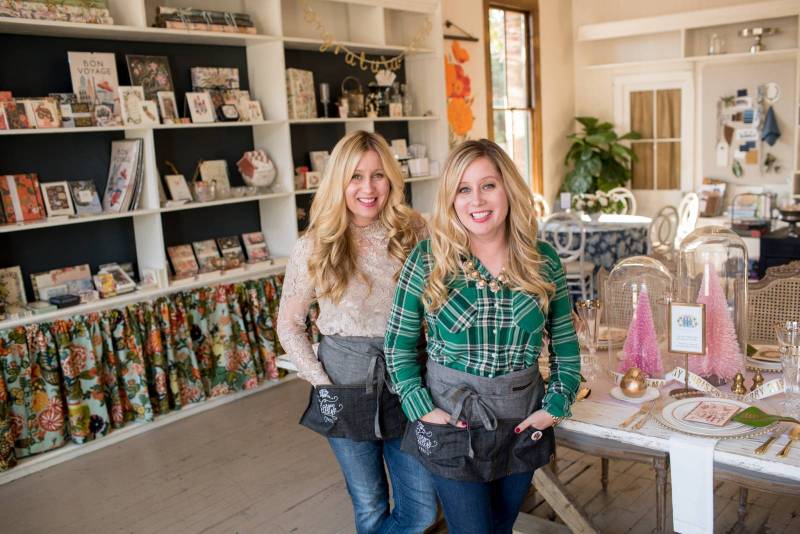 What is Karson Butler Events all about?
The twin sister duo behind Karson Butler Events specializes in designing luxury weddings & events that reflect each client's unique style and personality. From dreaming up one of a kind-design elements to orchestrating unforgettable guest experiences - Amber Karson, CMP and Emily Butler combine fresh, innovative ideas with 15 years of destination event planning experience. While working all around the U.S. and internationally (in places like Portugal, Iceland and India), they never forget their small town roots (the twins grew up in a small California farming town with one stop-light!) and their "dream big - work hard" approach to entrepreneurship is admired by their peers. With design studios in both Washington, DC and San Luis Obispo, California, Karson Butler Events is quickly becoming one of the industry's most buzz-worthy planning duos! The twins have appeared on The Today Show, Martha Stewart Weddings, The Knot, Inside Weddings, Southern Living Weddings, Glamour and Style Me Pretty to name a few! They were recently named one of the top 25 young event pros in the nation by Special Events magazine.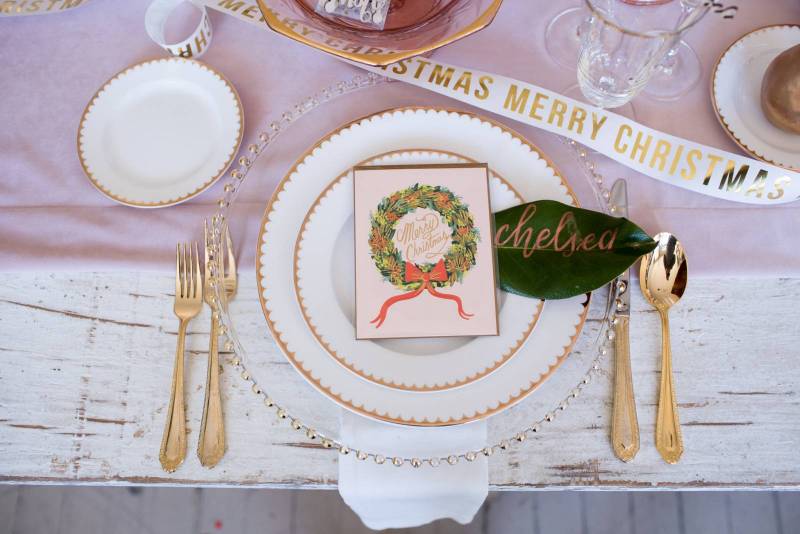 What's the purpose of your new retail store?
Karson Butler Events at the Ah Louis Store is the west coast event design center and general store for all things entertaining! We're here to help you celebrate life's special people and occasions big & small! In addition to our event planning & design services, we also hope the community will think of us for hostess gifts, stationery, greeting cards, party supplies, cake orders, linen & equipment rentals and much more!!
We've heard about a special wedding design service you're offering for Central Coast couples at all budgets. Tell us more!!
Yes! We realize that not all brides & grooms can hire a full-service luxury event planner, but felt a calling to help more couples here locally. We're offering a special "DESIGN CONSULTING BY KARSON BUTLER EVENTS" package here in the Ah Louis Store. A two-session design intensive that includes a custom design summary plan, preliminary rental orders, a floor plan and a table design mock-up. These are tools that are perfect for a couple to bring to their caterer, florist and month-of planner down the road!
How are you partnering with the wedding community to help couples plan the wedding of their dreams?
It certainly takes a team to pull off a wedding! We're excited to showcase local talent right here in the new design center - e.g., our rental showroom of All About Events equipment, our linen gallery from La Tavola or cakes & custom sprinkles from Paper Cake Events to name a few! We want this shop to be San Luis Obispo's go-to resource for all things celebration and we want to make it easier for people to connect to the fabulous talent here on the central coast.
What other services can you facilitate?
We offer help with corporate events, dinner parties, welcome boxes and event accouterments like custom cocktail napkins, drink swizzle sticks, and so much more!!
What's the history of the AH Louis building and section of town?
We are so honored to be in the historic Ah Louis Store, which has been our dream building for many ,many years now! It is listed on the National Register of Historic Places, and holds a very special place in this town's history. The original Ah Louis store was constructed out of wood in 1874 on its present site, but later replaced by the brick building in 1884 using bricks from Ah Louis' own brickyard. The store was a hub of Chinatown in San Luis Obispo, a two block area on the edge of downtown. It sold general merchandise, sacks of grain, coffee, beans, Levis, whisky and curious and exotic items. It was a center of celebrations on holidays and we hope to honor its amazing history by bringing life once again to the corner of Chorro & Palm!
Check out more SLO Wedding Vendors here!