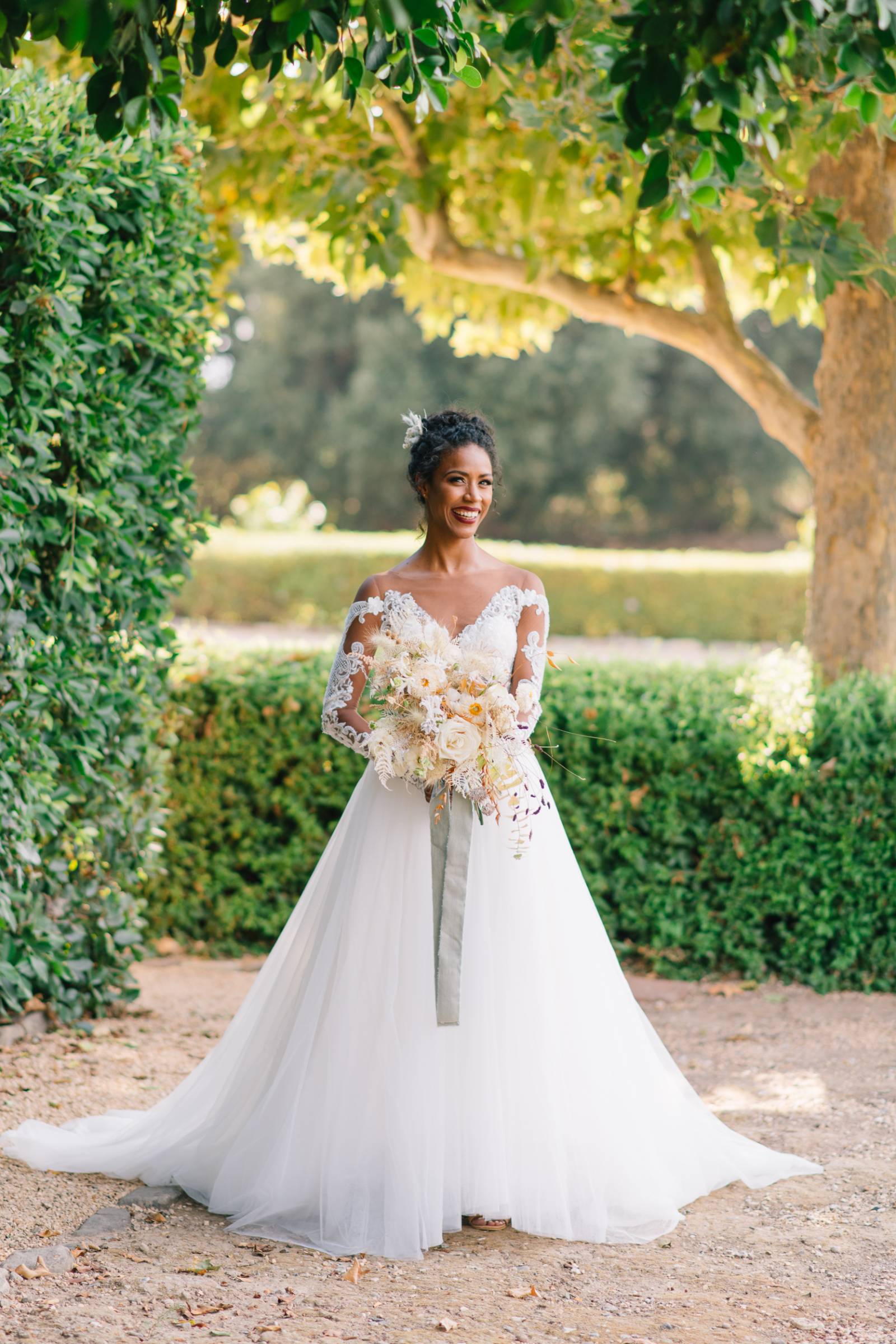 An oyster bar is the perfect way to welcome guests & serve an authentic al fresco mean fitting for any California wedding. Read on for inspiration on how to pull this off with style!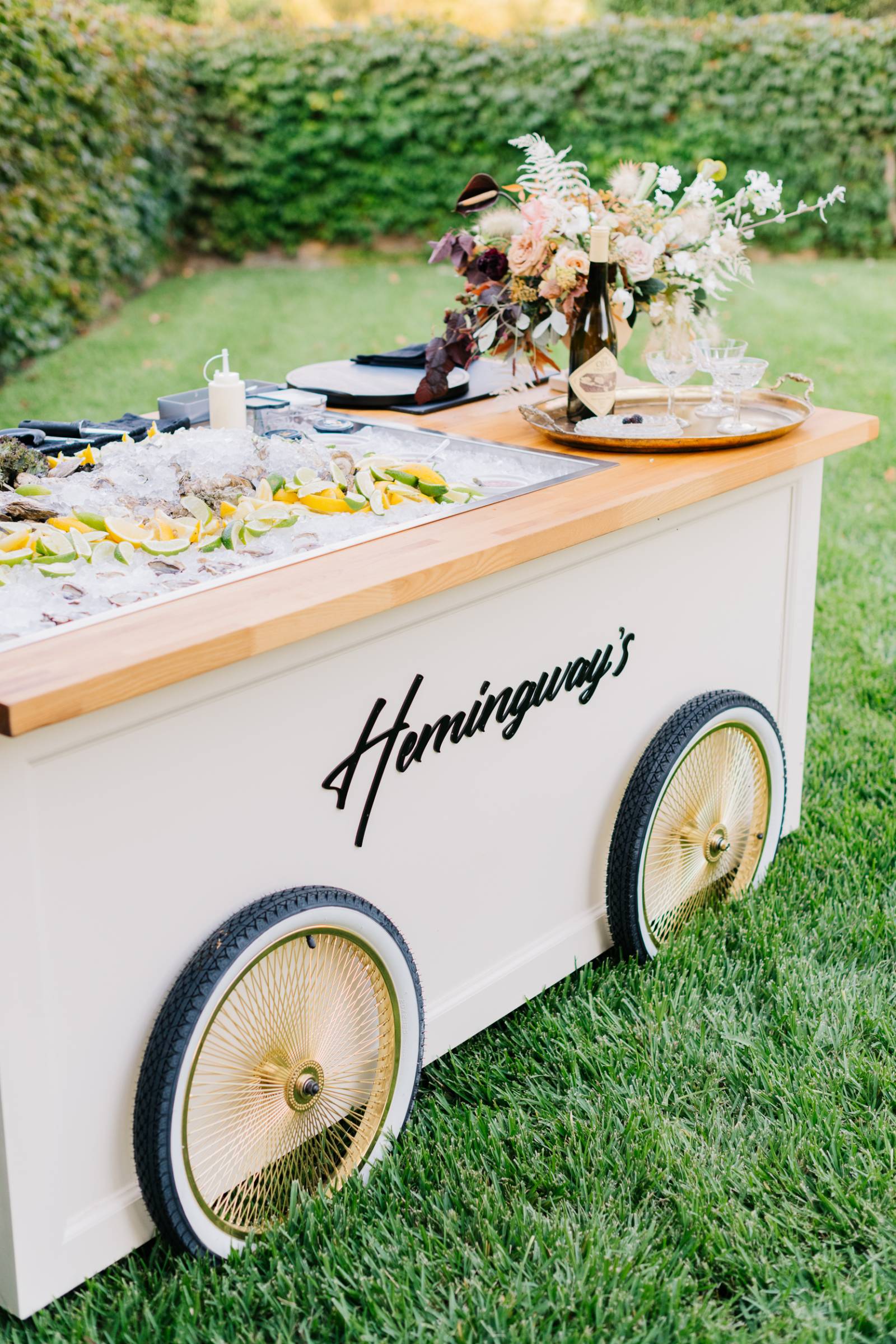 From the designer, Santa Barbara wedding planner White Sage Events:
The endless pursuit to provide fresh, fun and inspiring content led us to discover Hemingway's Mobile Oyster Bar. Owner Greg, a native Southern Floridian is on a mission to bring quality sustainable oysters and seafood to West Coast events! Available for weddings, corporate events and private parties from Santa Barbara to Palm Springs to San Diego. Their core offerings are a Premium Raw Oyster Bar and a full seafood feast focused on sustainable seafood that includes fresh Florida Stone Crab, Sweet Pink Shrimp, Oysters, Octopus Salad and more -- All served up from their gorgeous designer bar.
"The initial tone for the styled shoot was set by micro-weddings and how they have changed the landscape of event decor. With fewer participants, brides and grooms are really wanting to spoil their guests. From crisp, bright whites to warm, neutral taupe, we dipped into crimson and burgundy creating an ombre effect down the table. Ashley Morgan of Ojala Floral selected a shell blue velvet for the personal flowers with the slightest decadent sheen and touches of the hue throughout. Heirloom garden roses were sourced from local Ojai gardens, large faced strawflowers from a local restaurant's farm, black dahlias from a seaside field down in Carp and Belle Epoque tulips with faces fanned open which could not be resisted. Pitcher flowers were a special element being a carnivorous plant. Wild grasses plucked from the riverbottom created a fluffiness and made the arrangements feel intrinsically fall. Finally farmer's market fruit on the half shell- pomegranates, black mission figs and passion fruit and Champagne grapes complimented the oyster bar."