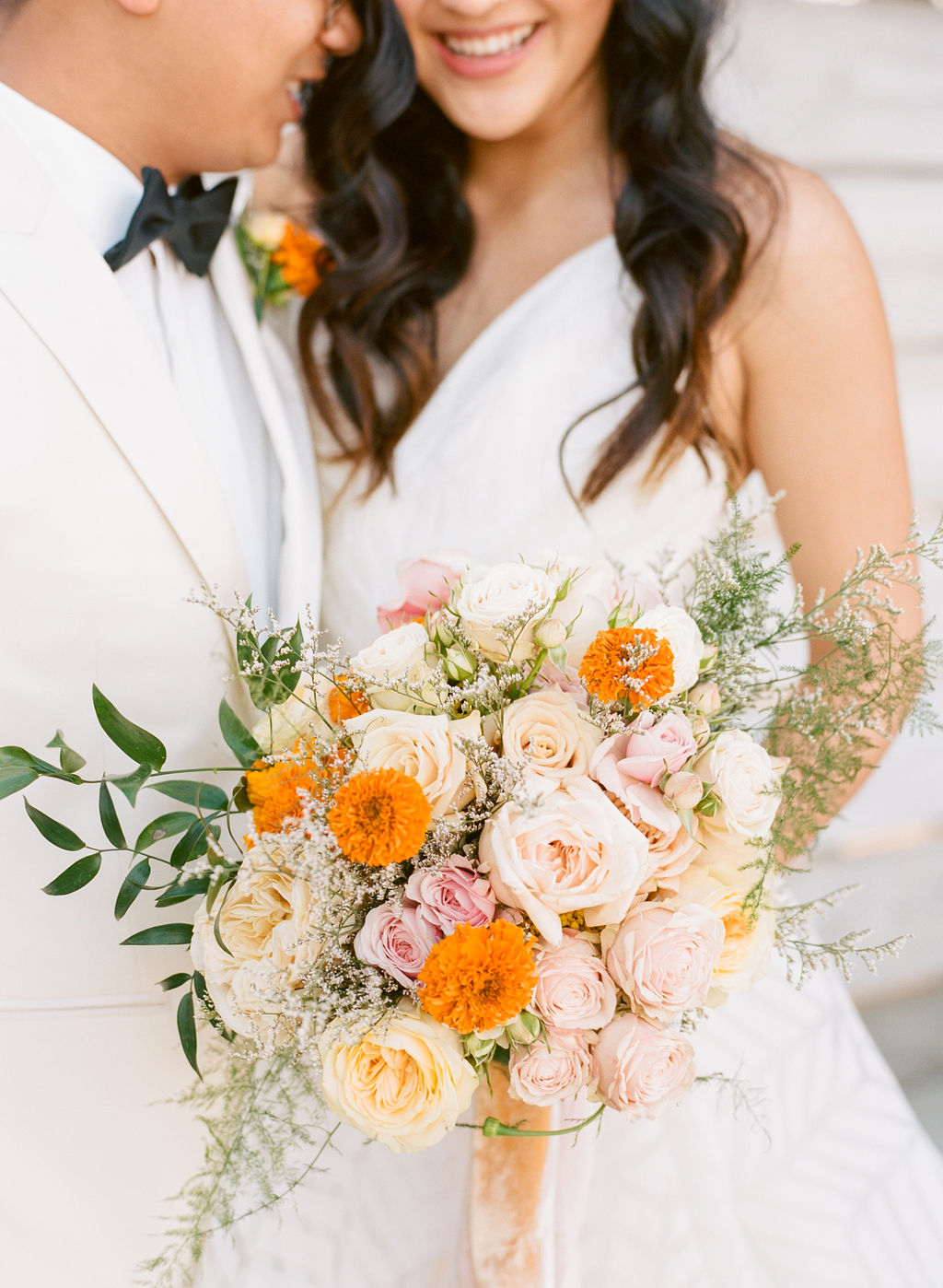 From the designer, San Luis Obispo Wedding Planner FM Events:
Can you describe your vision for this shoot?
To use the late summer season's golden and blush hues, in a setting with soft whites and complimentary landscapes to allow the florals to pop and the golden light to shine through. My inspiration was bright and warm pinks, oranges and yellows that would pop against white/neutral backgrounds. As well as elegant touches, like gold, rose, and velvet.
From FM Events and Ashley Baumgartner:
"A pop of pink and marigold was carried throughout their day with their custom stationery by San Luis Obispo wedding calligrapher Ashley Baumgartner. From their invitation, to their day of paper goods inviting guests to their seat and informing them of the delicious meal and dessert they were about to partake in, a pop of marigold was a must."