Our eyes are still swooning over this elopement shoot, curated by Santa Barbara Event Planner Laurel and Fey. We'll let the words written by Laurel and Fey speak about this amazing day!
As the misty grey day greeted the evening, the timeless and effortless bride and groom gathered with their 35 guests along the central coast of California for an intimate elopement celebration. Their romance tied up in bubble blue, aged bronze and organic seaside elements exchanged their vows cliff side along with a luxurious backdrop of food and wine, making for a casual yet romantic washed ashore evening.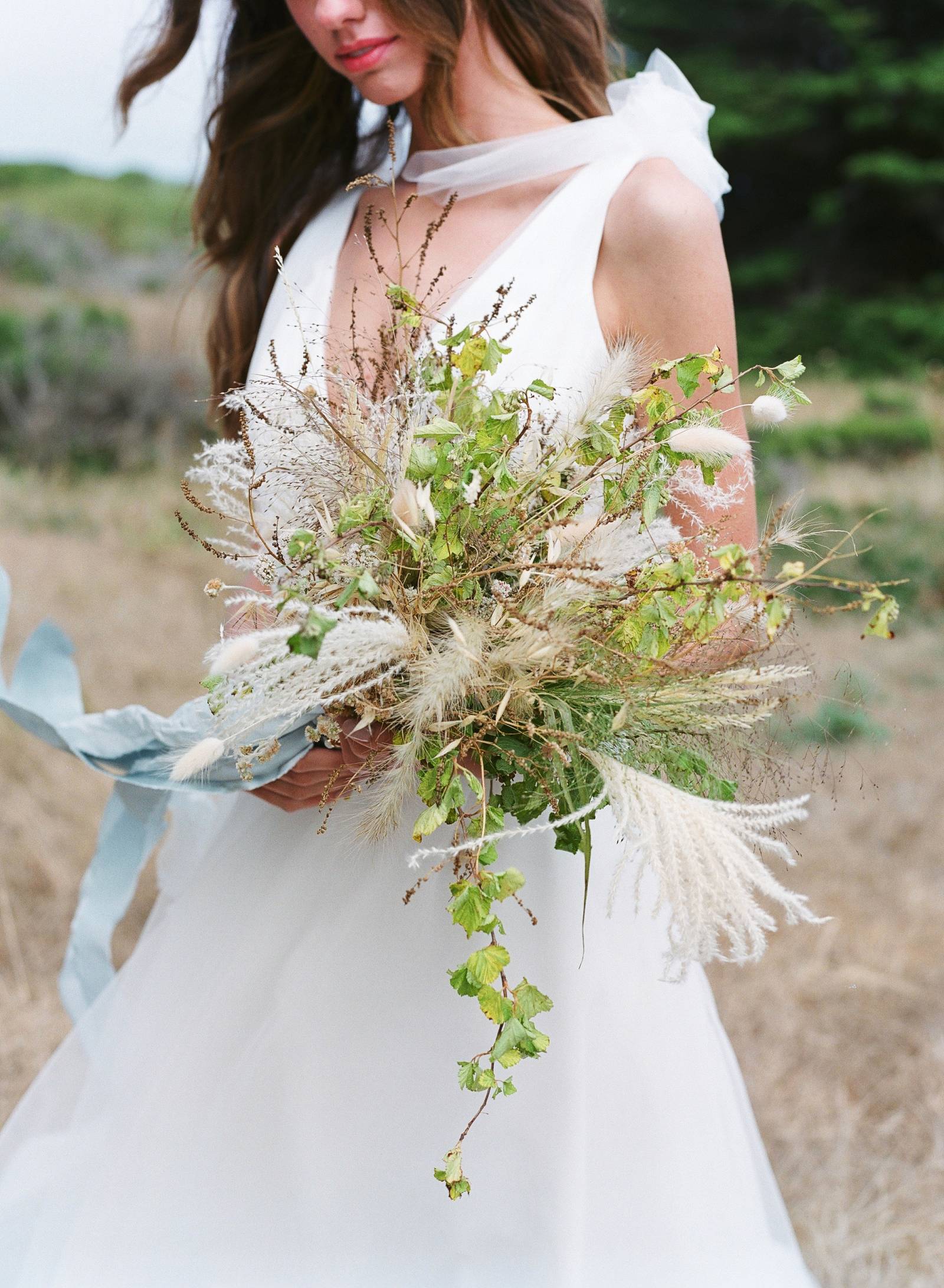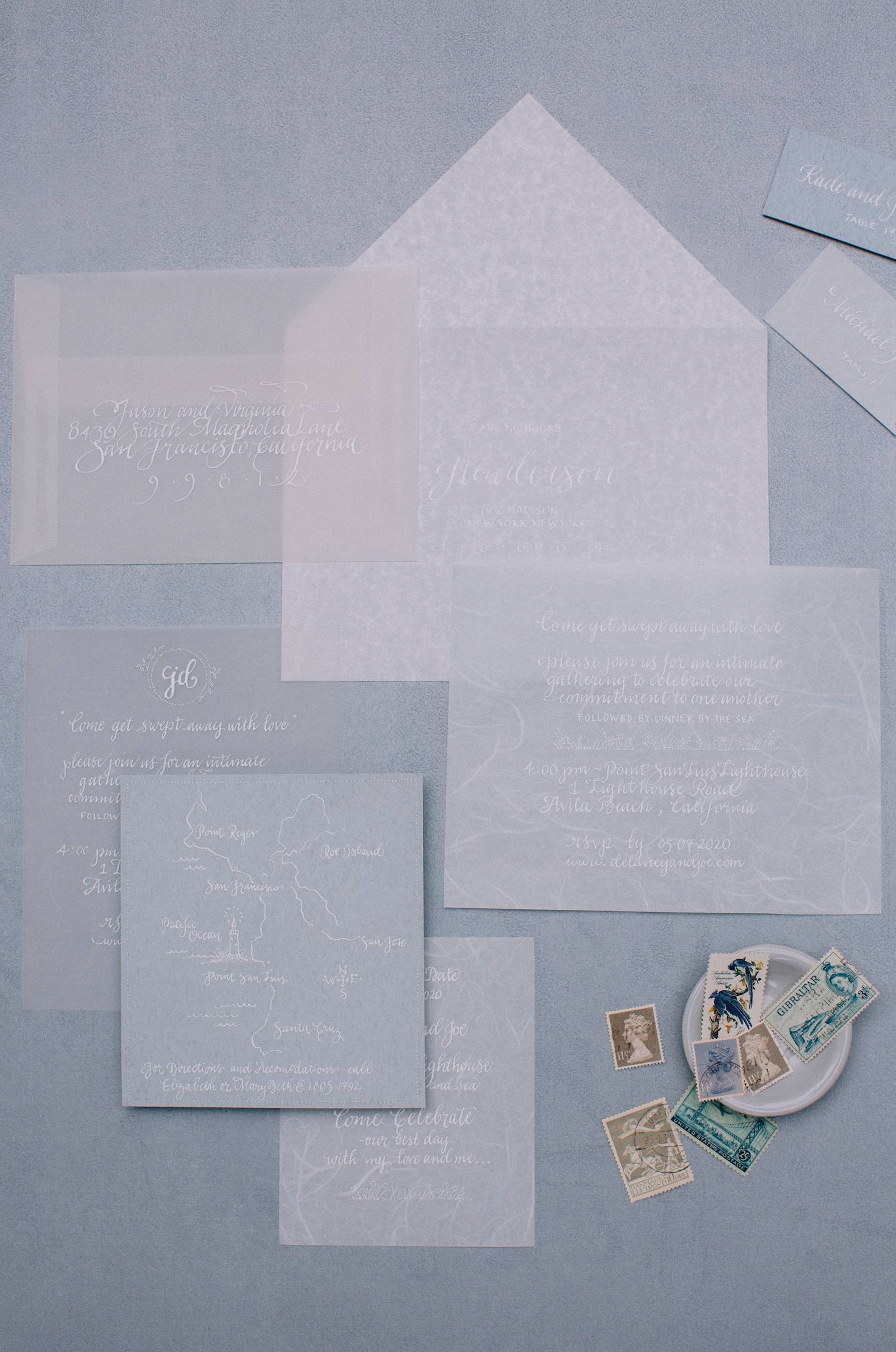 The couple's family motto was to always take life as it presented itself as organically as possible. So they focused on the natural seaside elements at a historic lighthouse while also refurbishing organic elements into their personal vibe, making them quite the modern day minimal 'no frills' couple.

The couple exchanged simple wedding bands and rings from Single Stone. The bride wore a free flowing dress from La Soie Bridal which comfortably allowed for her to enjoy the night with her young daughter while she ran barefoot in her sky blue evening dress. Makeup and hair was done by The Blushed Company highlighting the bride's elegant features that naturally shined through as the young mom got ready as a family with her groom.
Each textured table arrangement, garland and bouquet designed by La Fleur du Jour was brought to life with movement from the wind. It was a goal of the couples to be as eco-friendly as possible so they requested that all arrangements be repurposed and set on a mantle as a daily reminder of their love. Table top items and chairs were provided by local California rental, by Party Pleasers.

Laurel & Fey drew inspiration from the washed ashore elements and east coast vibes from the couple to creatively display elegance and enhance the natural beauty that surrounded them.
The simple touches that the California coast has to offer shined against their soft linen table as they dined on oysters for their champagne hour elegantly prepared by Field to Table followed by a crab & shrimp boil in tin pales with a side of clam chowder and caesar salad. To put a spin on the end of the night, the couple preferred to skip out on a traditional dessert and serve port wine with a three tiered textured brie "cake" completed with drizzled honey and rosemary.

As the night concluded against the sand, Lacie Hansen was able to capture the newly married couple against the coastal sunset while the evening wrapped into a night of casual conversation and absolute bliss. Everything was personalized and centered toward what they naturally enjoyed the most, food, wine and their family.