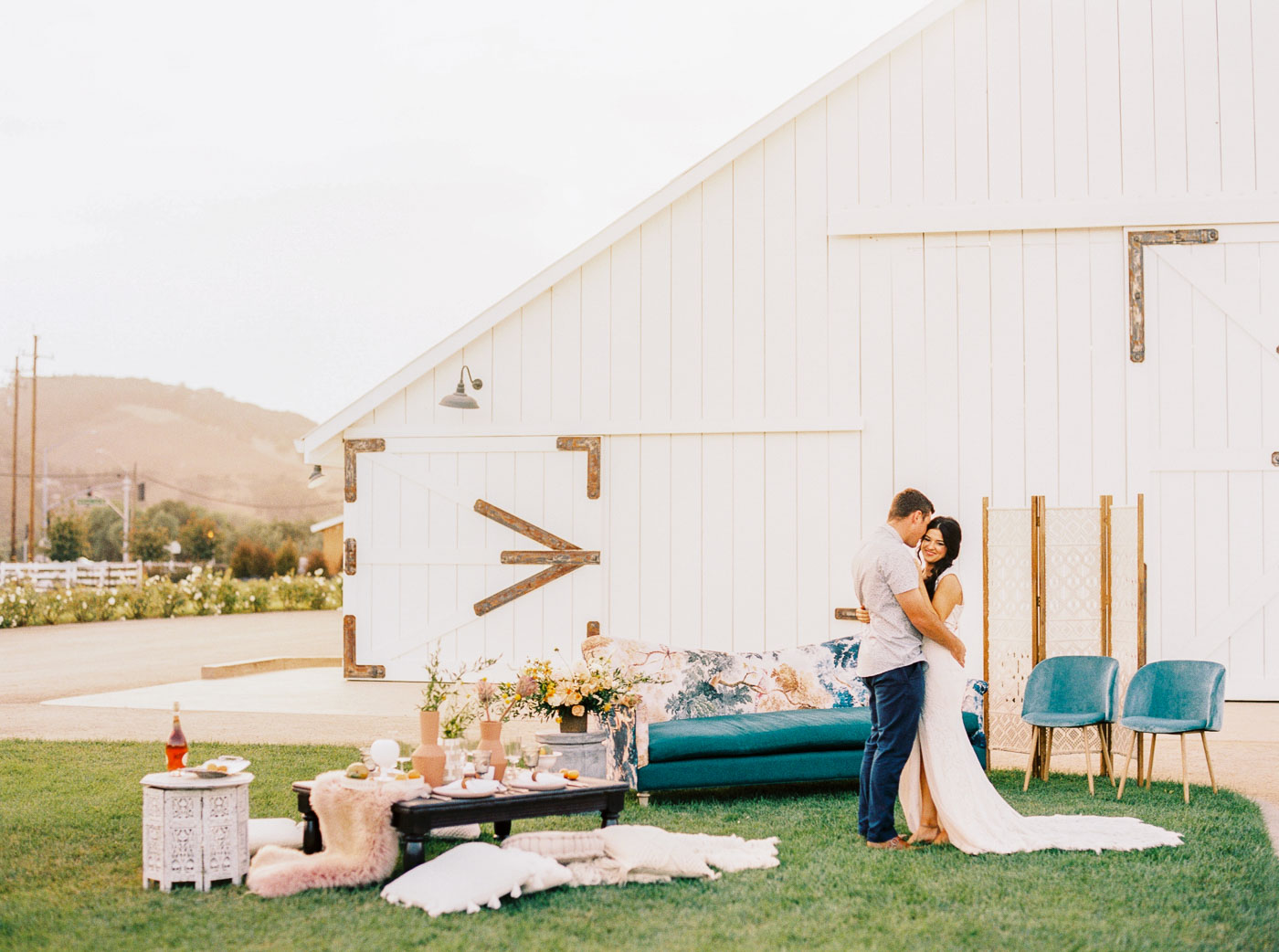 We all love the The White Barn in San Luis Obispo's Edna Valley, but when Vino Fiore Event's transforms the rustic vibes of the venue into a Boho Garden inspired design our adoration for this barn goes up. Furniture rentals from Avenue Twelve, All About Events, and Scout Rental Co. add the perfect pop of texture and dimension, and the overhang installment also created by Vino Fiore, has our hearts pounding. Danielle Poff from The Poffs used her artistry to capture each detail from the day. Keep reading to hear about Vino Fiore's vision for the day.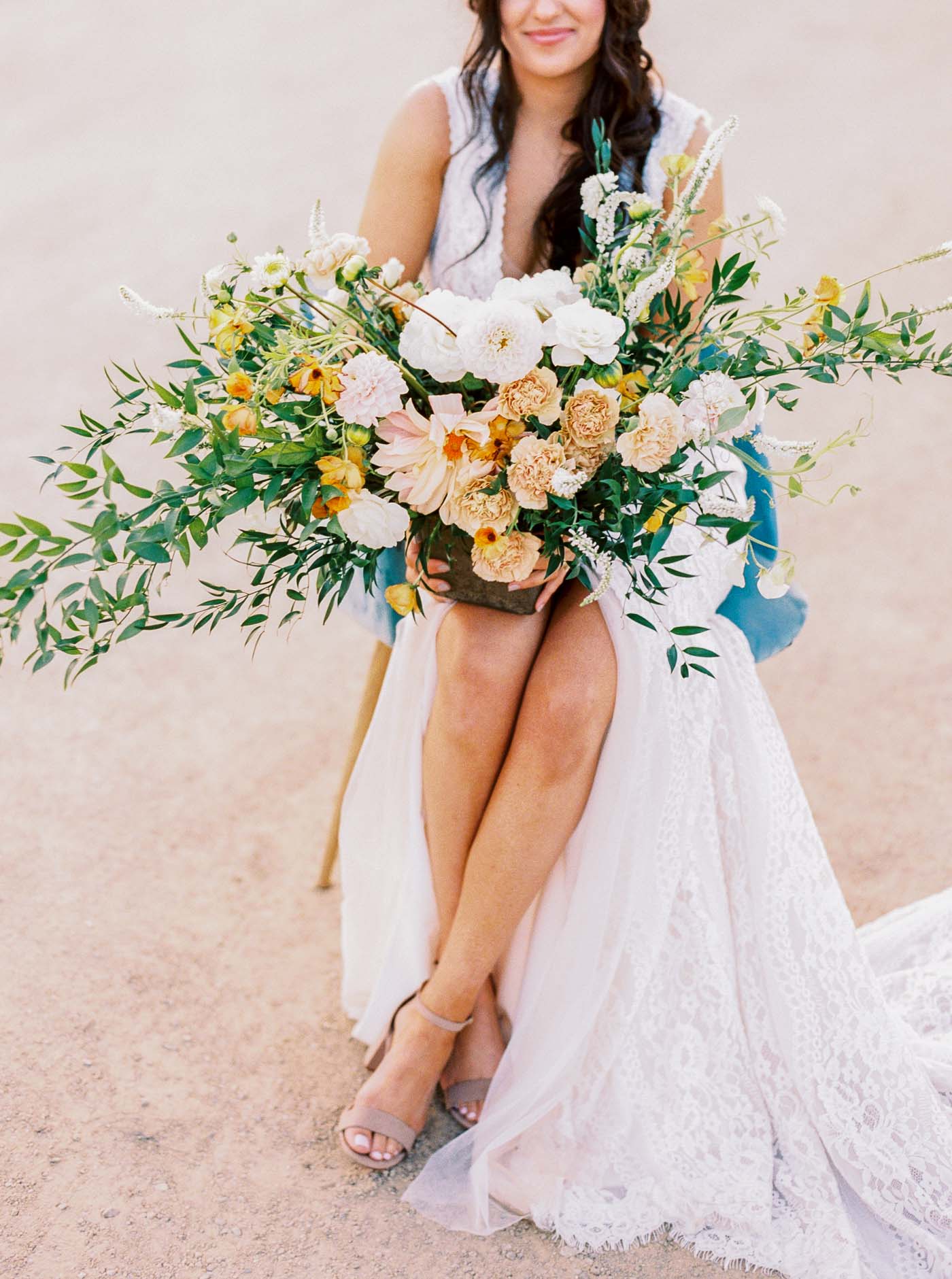 VISION

I wanted to bring in as many floral touches as possible. From the overhang install, to the lush wild and organic centerpieces, to the pressed and dried floral bits on the menus, I wanted to use the blank slate of the majestic white barn and truly create something that was fun, playful and interesting!
Wedding Planning Inspiration

I LOVED Scout Rentals Blue Sofa with the watercolor floral design. I used that as my muse for this design inspiration.
The Details

Working with Danielle, I mean she is amazing. Secondly, the overhang install. It was so fun and I really hope brides will see this and feel inspired. I would love if we were able to do this more often.