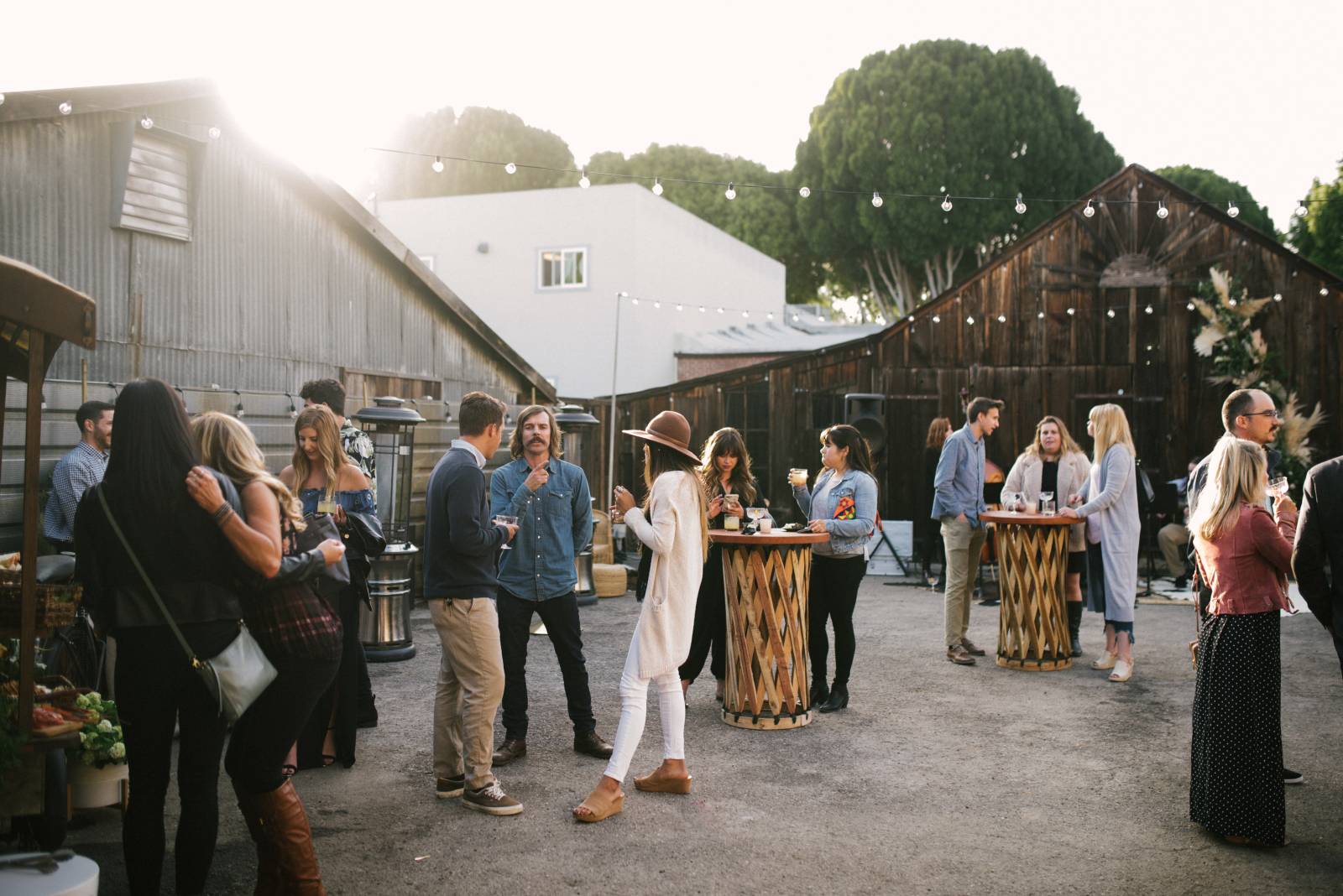 About The Space
San Luis Obispo's The Penny is the perfect space for weddings, rehearsal dinners, and endless other events.Designed by the owners, each element and corner of the space was carefully curated to showcase an industrial, modern, and effortlessly chic vibe. The Penny draws on the rich history of the building, while adding in fresh elements with pops of color.
Big SLO Bike Debuts In A Big Way
San Luis Obispo's newest local activity Big SLO Bike made some of its first rounds around town as it picked up guests and dropped them off downtown at The Penny, with no shortage of good music, laughs and pedaling along the way.
Cocktails Done Right
As co - owners of The Penny, Sidecar Cocktail Co. owners Josh and Lauren Christiansen came up with signature cocktails that wowed guest, and left a lasting impression. The "Southern Hemisphere," with tequila, passionfruit, and roasted limes with a sprinkle of Tajin seasoning was full of flavor and unexpected spice.
A Menu To Remember
From the moment gusts arrived, they were treated to a world of flavors, with food stations, deluxe passed appetizers and unique menu items from San Luis Obispo Wedding Caterers Field To Table. An oyster bar offered fresh and light bites, while showcasing fun black stoneware plates from San Luis Obispo rental company All About Events.
Distinctive appetizers like bon mi, ahi lettuce cups and gourmet mini tacos offered guests a taste of the event as they entered. Field to table offered a variety of passed and stationed appetizers, including a a charcuterie display on San Luis Obispo Specialty Vintage Trailer and Rental Company Tinker Tin Trailer Co.
Haute For Waffles
Haute Sugar Co's newest menu item was a huge hit! Handmade waffles with the toppings of any sweet tooth's dreams including sugar spray left guests wanting more haute goodness!
The Dream Team
The crew behind the magical new venue captured in a sweet moment of celebration as they launched their new space. The team is made up of Tinker Tin Trailer Co owners Jaime and Carl, Sidecar Cocktail Co owners Lauren and Josh, alongside Josh's brother Jeremy, and his wife Kristie.