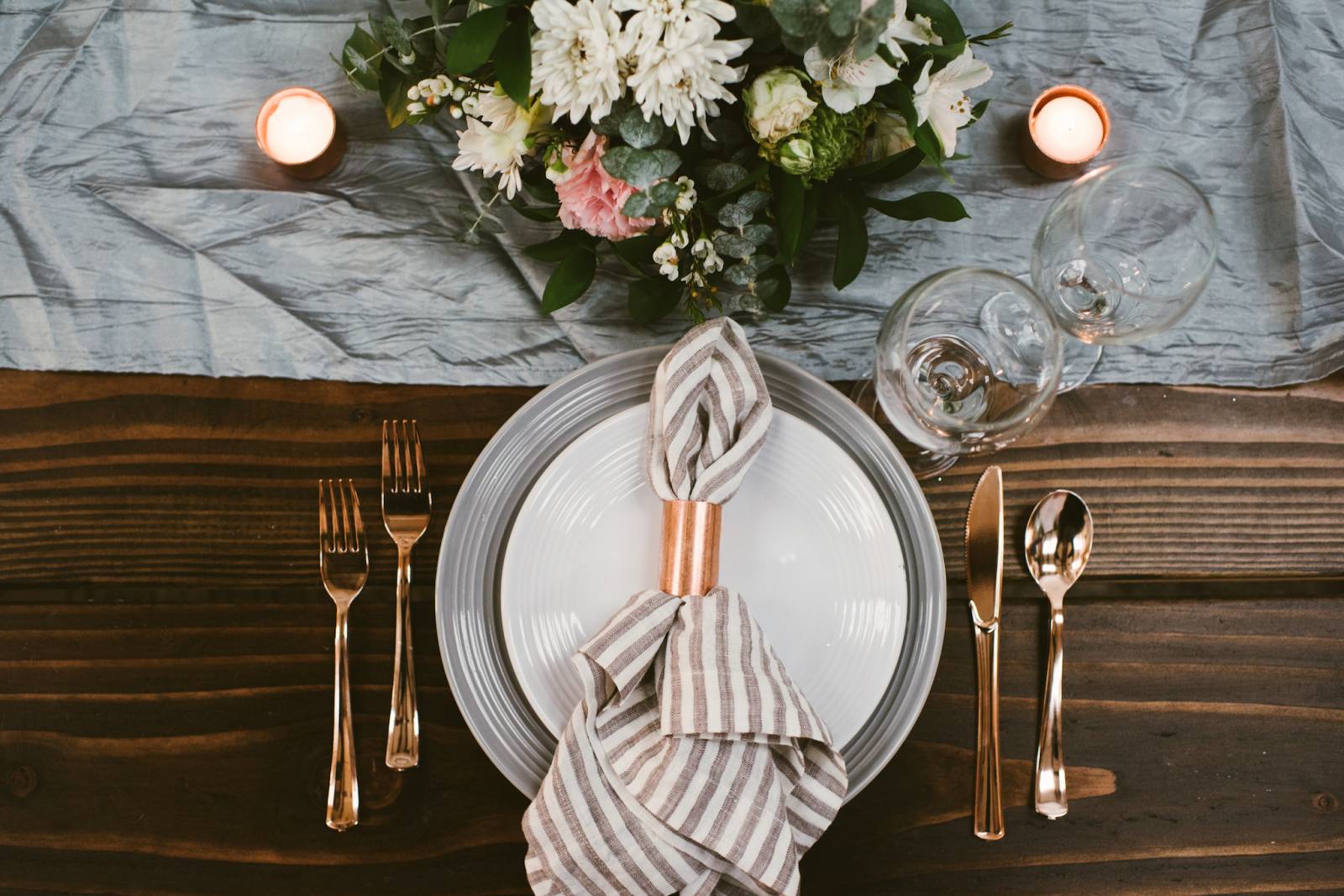 Metallics have always been a huge part of weddings, they instantly bring a little "bling" to your big day, making it extra special and chic, but move aside gold and silver because copper is making it's way more than ever in 2018. What makes copper so popular is that depending on the finish, it can be incorporated with any style wedding. Feeling elegant and classy? Go for a polished copper. What about those brides seeking a rustic or vintage wedding? Add pops of aged or matte copper. Wondering what colors to pair with copper? We love a deep navy blue or a more subtle blush to really highlight the metallic copper tones. Now for how to use copper in your wedding, let us show you four ways to add some copper "bling" to your special day!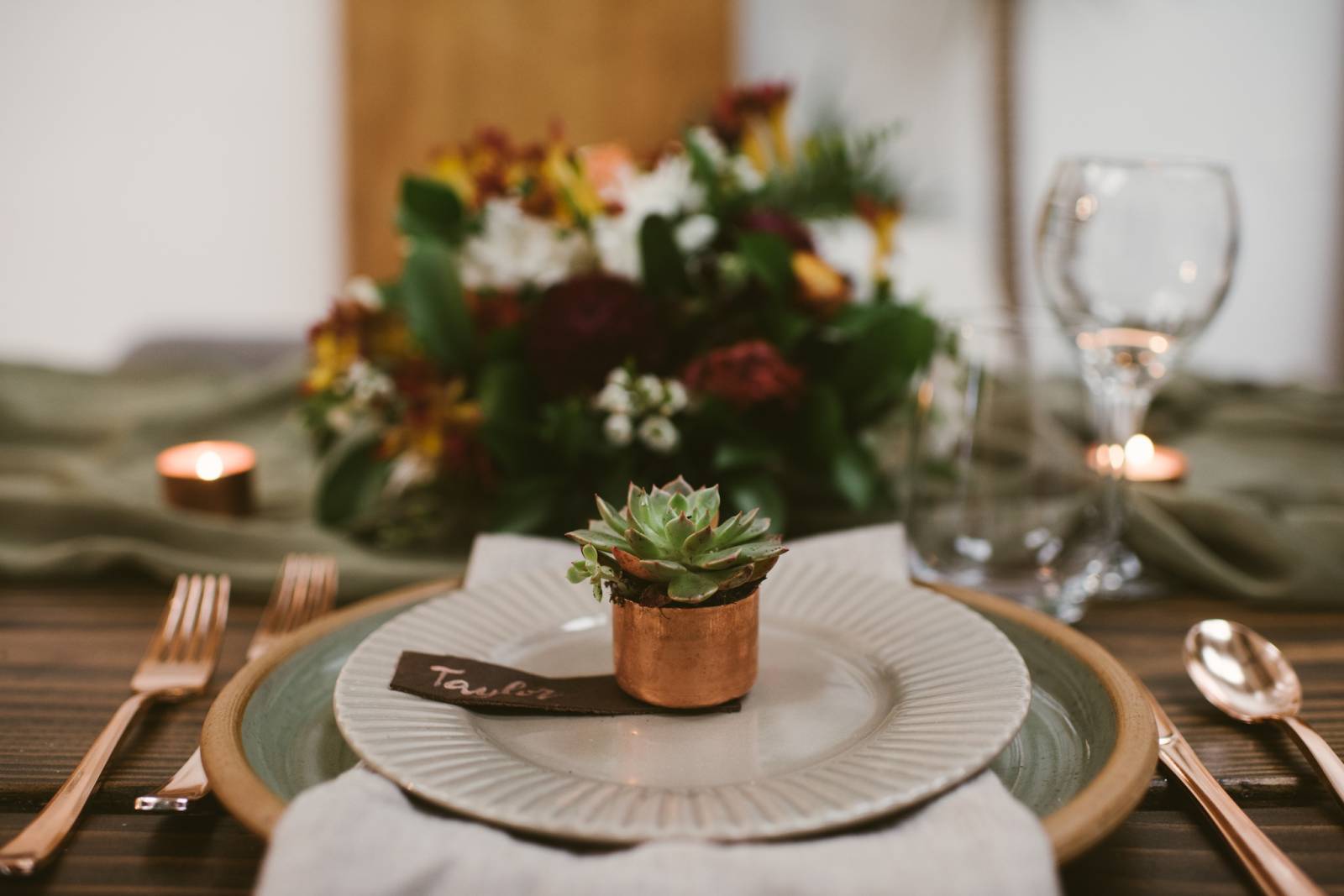 I. Copper in Food & Beverage Display
From your dinner charger and cutlery to dessert stands and Moscow mule cups- copper can bring your dining to the next level in design. After all, everyone eats with their eyes, so why not make sure your gorgeous spread of food is equally enticing. Plus, interweaving copper throughout your dining and food scapes will make for a more cohesive wedding overall.
p.s. want to learn to make this DIY Copper Donut Display, go HERE!
II. Copper Accessories
Similar to rose gold, copper will warm up your outfits and bring a softer edge to any neck line or fabric. Ladies, why not throw on some copper heels, jewelry, or a gorgeous headpiece to pair with that blush or ivory wedding dress? Gentlemen, have your boutonnieres wrapped with copper wire or better yet how about copper cufflinks or a copper watch?
p.s. want to learn to make that copper ear cuff or copper necklace?
III. Copper Decor
Although decor might seem the most obvious route to highlight your love for copper, you want to make sure you don't overdo it! Make subtle design statements like copper foil on your invitations, copper framed table numbers, copper mercury glass votives or copper sweetheart tolix chairs. I especially love the battery operated copper fairy wire lights that can be woven throughout your florals for the perfect romantic soft light. These subtle punches of copper throughout your wedding will make for an overall cohesive and polished look without going overboard.
IV. Copper Favors
Why have the copper trend stop at your wedding? One simple search on Pinterest will show you how popular and trendy copper in home decor is right now. Guests will be thrilled to bring a copper memento home that is stylish and yet allows them to remember your epic party! You are sure to have guests drooling over your copper bottle openers, Moscow mule cups, or copper votive candles.
Now that you know how to add the perfect amount of copper bling be sure to tag us on your #copperwedding to show off your style!
xo