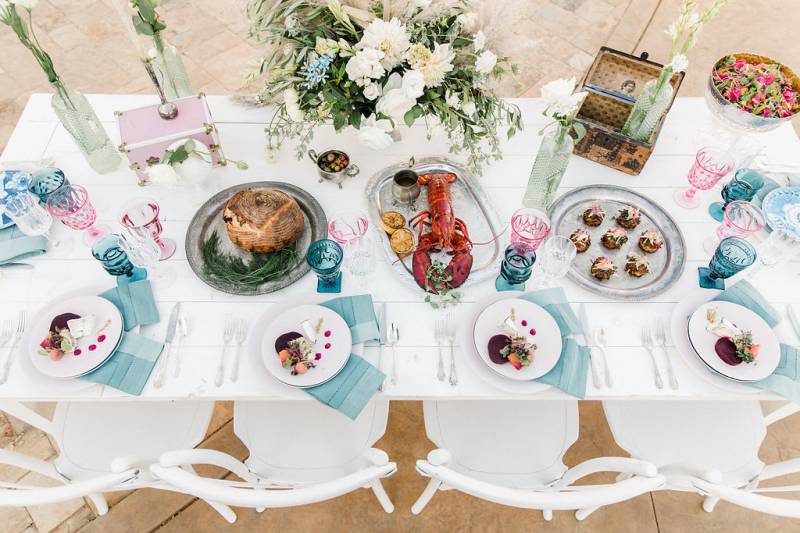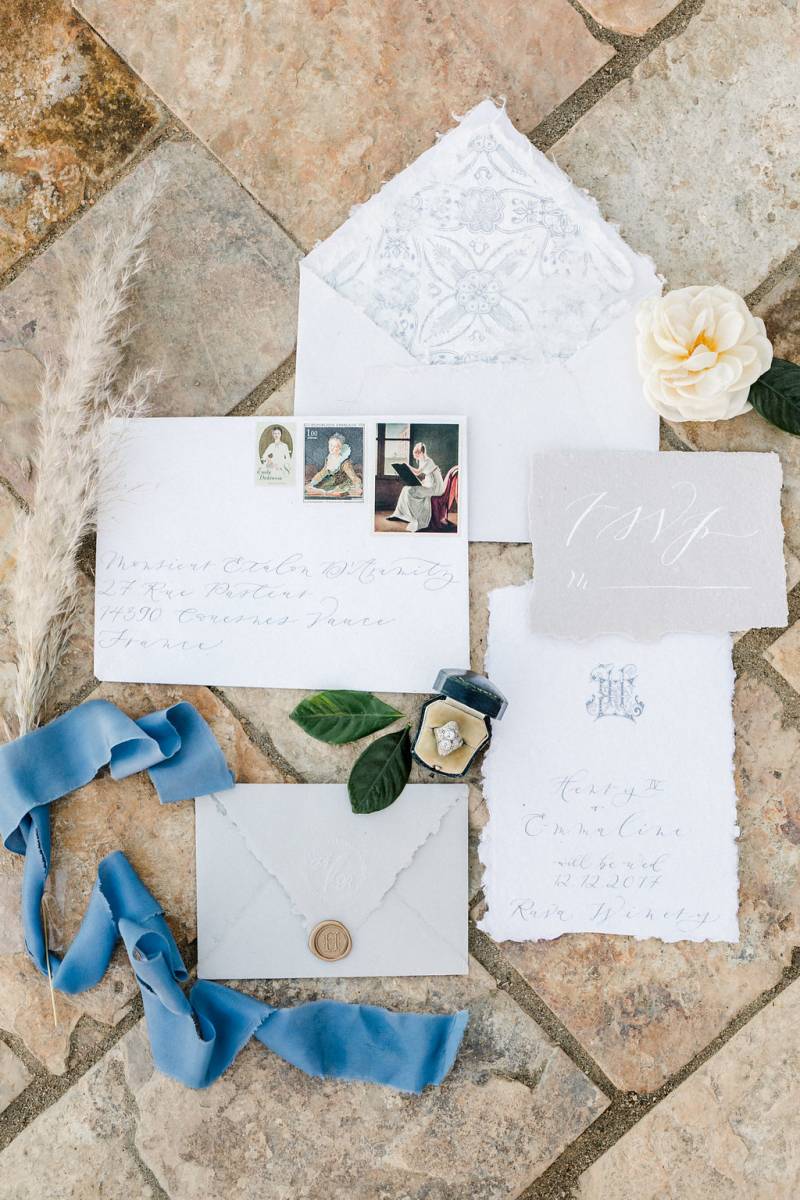 1. NUMBER OF ATTENDEES
Smaller more intimate gatherings are becoming more and more popular. Dine and party with the ones that mean the most to you. This also means you can stretch that budget and provide quite a memorable experience for yourself and your loved ones.
2. THEMES
Can't afford an all-inclusive overseas destination wedding? Not a problem- let the destination come to you! The Modern Day Antoinette + French Providence + Moroccan Mid Summers Night + Rivera Ravine, yes these can all be your wedding theme and at any venue. By providing the right cuisine, the right decor, and finishing touches your guests will feel they themselves are on a trip!
3. COLOR
Color blocking was big in 2017, but keep an eye out for mixed-and-matched patterns, textures and color combos such as blues and pinks. You might want to try two to three [or even four!] different prints, that are all in the same color scheme and have some fun with it. You may see this with plates and napkins, but definitely not both at the same time.
4. OLD + NEW
Combining vintage pieces with modern touches has been an on-going trend and will continue
to be for this next season as well. is goes with furniture and attire. With this shoot we played with pink vintage chairs, and added ever-so- popular white farm chairs. In addition to vintage inspired goblets we added some modern pale pink dinner plates - matches made in heaven.
5. THIS FEAST'S MENU
Flora and Fauna Fine Food cooked up lobster bisque, beets three ways with roasted fennel, radish micro greens, pickled red onion, Humboldt Fog chevre, toasted pistachio and lemon vinaigrette, and fresh baguettes. Rava Winery provided champagne, while Bottles + Ice mixed drinks.