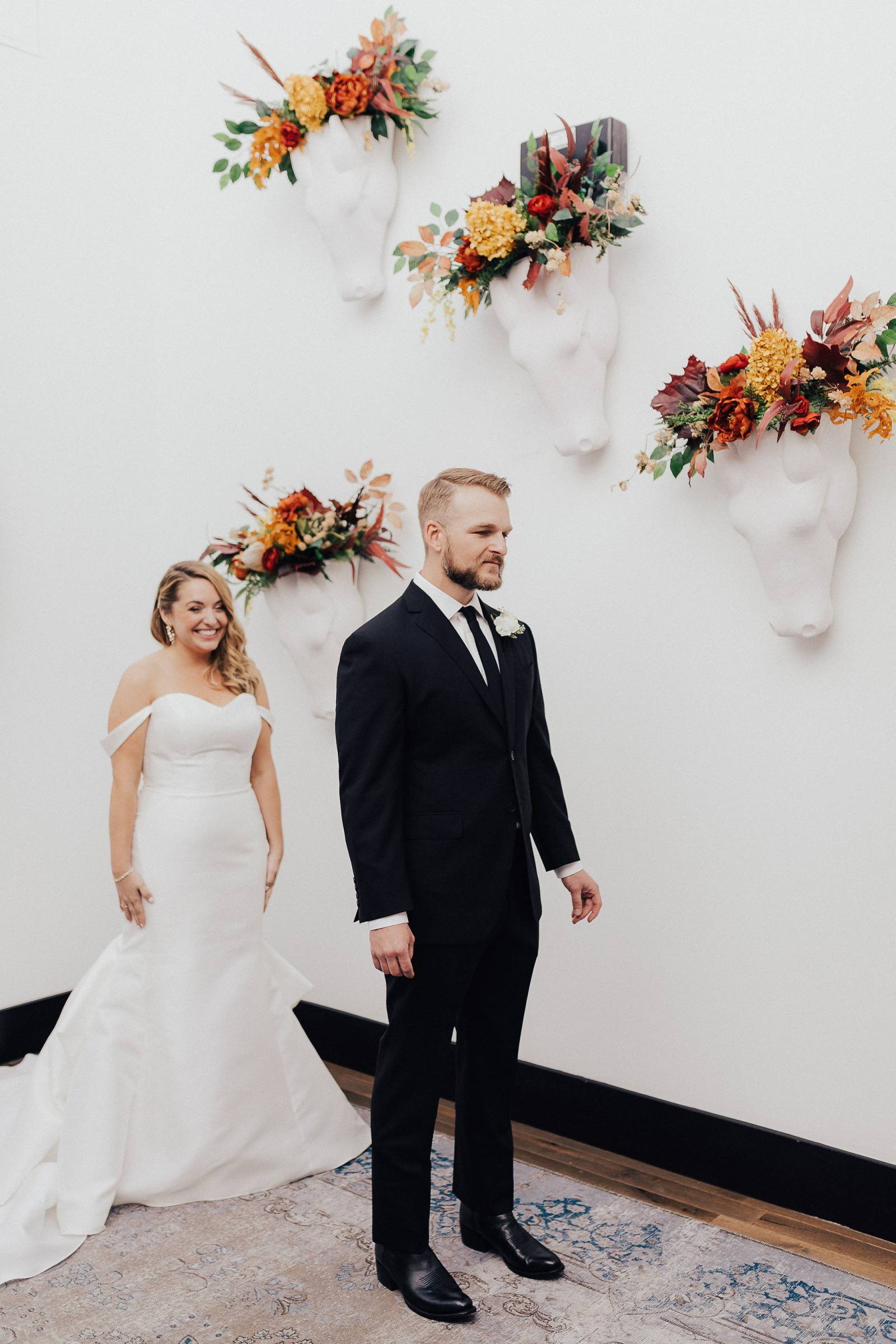 From San Luis Obispo wedding photographer Lindsey Gomes:
"Emilie and Kelsey's first look was definitely one of my all-time favorites. These two are so laid back and sweet, and they just wanted to get married and have a fun party! The moment Kelsey started tearing up when he saw Emilie was such a special time! I also loved our time spent in the vineyard at sunset together! It's such a peaceful and quiet time to just relax and let them be together for a few moments!"
From the bride:
"In the words of many of our guests, 'That was the best food I've ever had at a wedding!' We served the food family-style, and it was all prepared, at scale, beautifully."
Guests enjoyed a grazing table filled with local meats, cheeses, and fruits as they sipped wine looking over the weeping Santa Margarita views that San Luis Obispo wedding venue Oyster Ridge offers.
From the bride:
"Don't sweat the details. Your love, your family and friends are the most important part. It's so overwhelmingly humbling to have everyone you love in the same place at the same time. Focus on that. The only things people really remember about weddings are 1) was it meaningful? and 2) did I have fun? The less stressed you are about details, the more you'll achieve both."