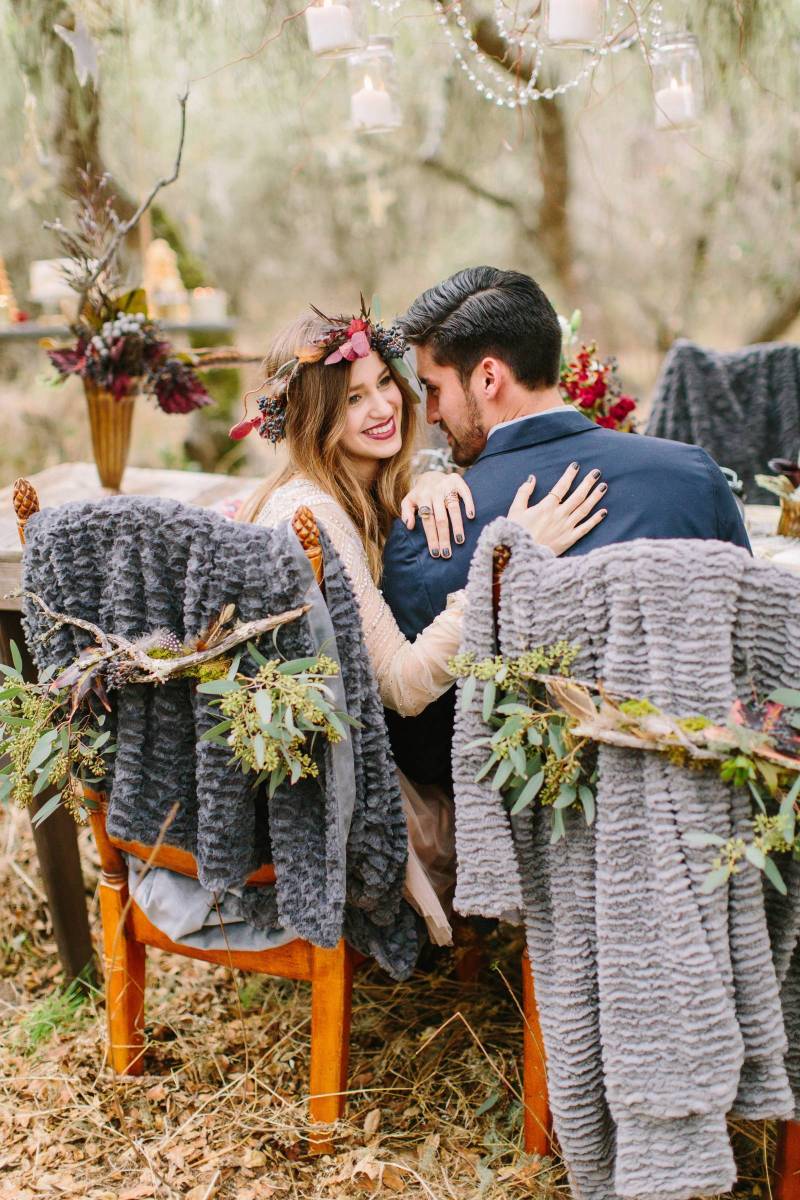 Want a dreamy elopement or a romantic wedding? Whether your wedding is small or large The Wedding Standard offers many wonderful Wedding Planners and Designers that will be sure to put on an event you won't forget. Big thanks to the ladies of Zest It Up and Ruffled Blog for sharing this winter elopement.
"

What is more magical than the sparkle of love and the promise of things to come found in the quiet beauty of winter. Caught in the moment just before the loud ruckus of Spring, our models, Jessica and Tyler, are romanced by the hushed tones of the forest. Danielle Poff Photography beautifully captured the spirit of this quiet moment stuck in the clash between the hush of earthy greys and the decibels of shimmering glitter. Danielle focused her lens and use of light in a manner that coaxed the intimate romance of this clandestine celebration."
-

Zest It Up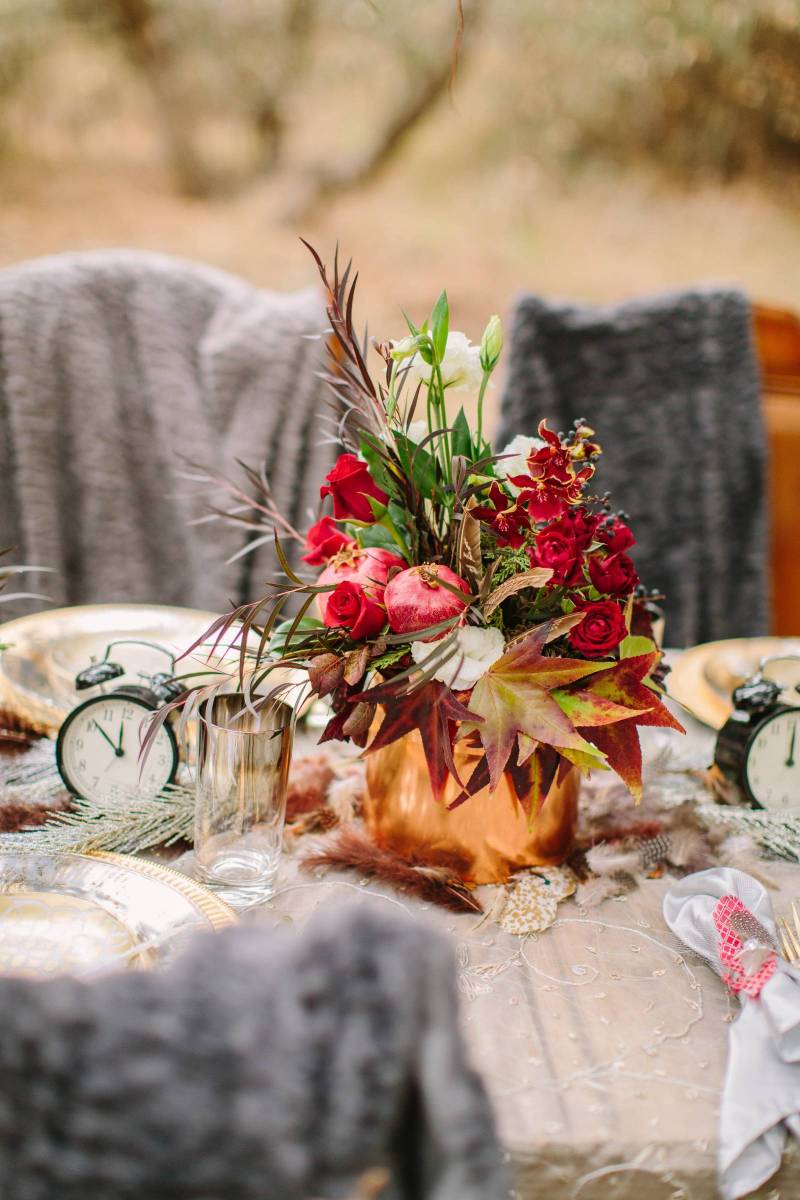 "Chanda and I love photo shoots because it gives us a chance to be the "client" and really dive into the creative details of the design perspective for an event. We don't necessarily have to achieve the perfect table setting for 200+ people, leaving us the ability to get super intimate and detailed with design. We partnered together with some amazing San Luis Obispo Wedding Professionals in the industry, looked to ours seasons for some inspiration, and are SO pleased with the outcome of this woodland elopement. " Samantha - Zest It Up
The details were set by the expert eyes of Zest it Up, a design and catering company located on the Central Coast. Creating a moment worthy of a spritely princess, Zest it Up set a lush table with a woven metal tablecloth from the street markets of Saudi Arabia. The gold chargers were set with mercury glass plates and gold geometric designs. The woodland environ was whispered into the design with feather details and a unique chandelier of grapevines, willow branches and crystal made by Samantha and Chanda of Zest it Up. With candlelight overhead, Jessica and Tyler were cozy with silvery faux mink throws to keep them warm as the minutes ticked by in this wintery woodland.
"Festive Designs heightened the romance and drama of the table with the subdued but dramatic colors of their floral arrangements. Highlighting the use of color with texture, they used feathers, seed pods and berries of various flora, wintery foliage, twigs, and deeply romantic roses mixed with astilbe and otherworldly pomegranates. Using mercury glass and lanterns with Moroccan overtones, Festive Designs coaxed even more ethereal beauty out of their designs." - Repost - Ruffled Blog
"Zest it Up continued the spritely magic with a rope-suspended dessert table adorned with caramel encrusted croquembouche and a flambe cake. The glittering mesh stars and Spanish moss draping the tree canopy were sublime touches of enchantment. Donning threads from Urban Outfitters, Change of a Dress Consignment Boutique and Free People, Jessica felt extra glamorous with all the delicate beauties created by Baxter Moerman Jewelry. From stacking rings reminiscent of will o' the wisp, to bolder statement pieces like a geometric necklace and grey pearls, Baxter Moerman Jewelry bedazzled our quiet moment in the oak forest. " Repost - Ruffled Blog