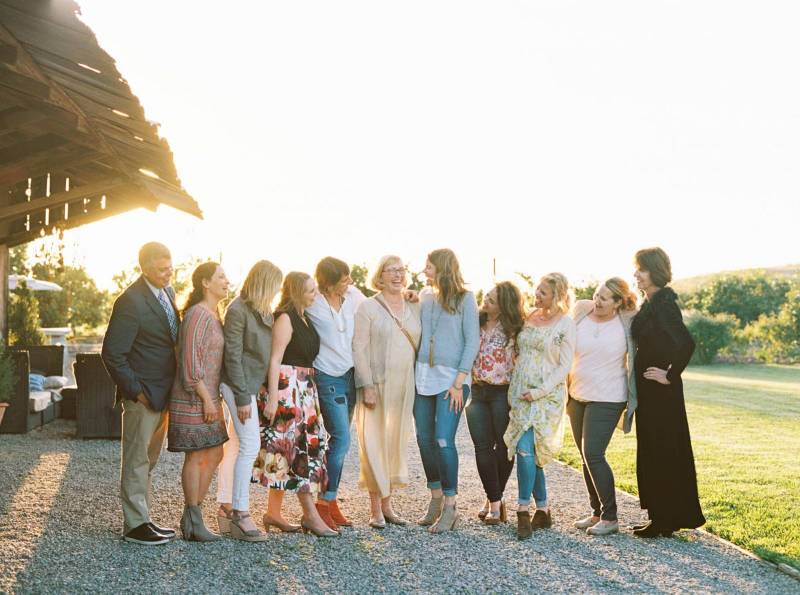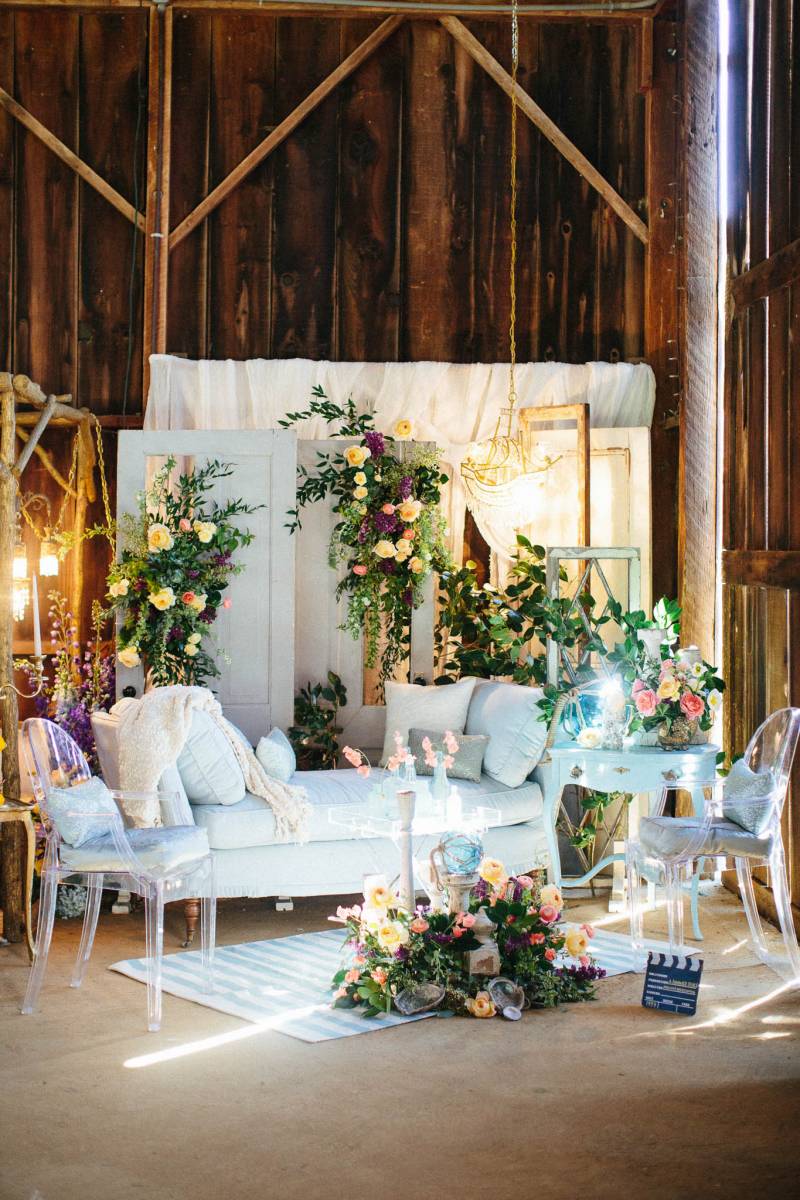 Every Event The Wedding Standard hosts is put together with intentionality and heart. A One Word Theme is chosen and shared during the thank you speech to promote our passion for raising the standard of excellence. Founder Cameron Ingalls focused on an attribute of excellence that Judi Powers, owner of Embellish and Dana Powers, exudes.
"Looking around this barn it's clear that Judi Powers is a treasure hunter. A restorer of broken things. A classy lady. Hospitable and generous. But one of the core attributes that make her all these things is her profound diligence.
DILLIGENCE
Diligent behavior is indicative of a work ethic;
a belief that work is good in itself.


This is a lady who knows how to do the hard work day after day, year after year, and to do it from the joy of her gracious heart. Every inch of Dana Powers House & Barn is planned to provide a beautiful, warm, and inspiring spot to create memories. All of her treasures are hand picked and restored with care to cause people to engage in the present while glancing both forward and back. She is a purveyor of nostalgia for weddings all over San Luis Obispo and such a shining example to all of our members both young and old."
-Cameron Ingalls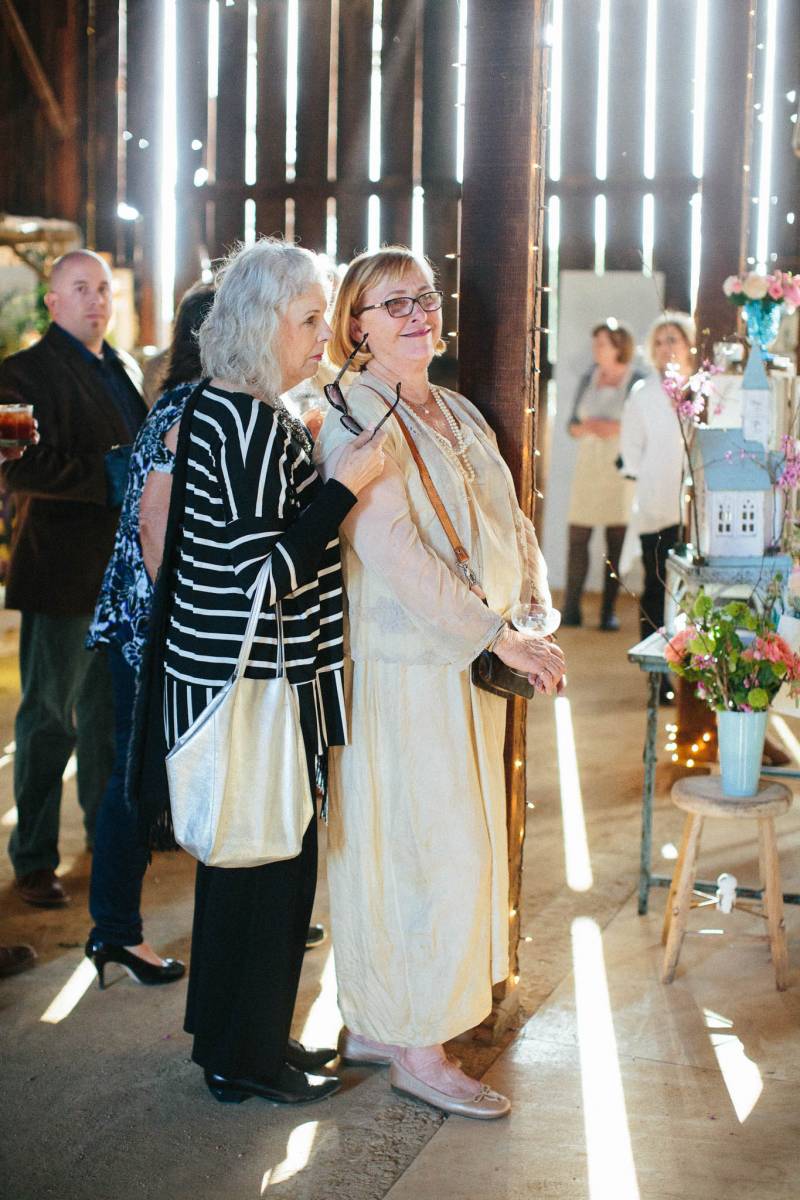 Judi has always had an eye for the vintage look. She has been collecting special finds for several years now from old silver to rusty, old chandeliers to chipped, antique china. Embellish began when Judi started hosting weddings in the gardens and would offer brides pieces from her collection to help "embellish" and make their vision of their dream day come to life.

Everything from the pillows to chairs to chandeliers were all from Judi's collection. The event was her idea to see the potential that all of her pieces had. She invited 14 Central Coast Florists to choose and use her vintage pieces to design their own spaces.
Those who attended the event admired the work of the florists as they enjoyed delicious food from the caterers at Field to Table to the sound of live music, good conversation, and laughter.
One Central Coast Floral Designer, Kim, with Flowers by Kim, quickly chose Out of Africa as her preferred movie to inspire her floral design as she believed it would challenge her both personally and creatively.
"Judi was so kind to invite me to be part of her creative event that I really wanted to make an effort to enhance her unique and beautiful vintage rentals. In creating a stylized booth, I thought of the space as I would when I decorate any area concentrating on top to bottom and side to side and then creating depth for visual interest. It's like a good recipe that takes on a new life when you add in layers of spices. I just added layers of florals and greenery! From the roof of Dana Powers barn I hung aged brass lanterns and on the back of the booth I strung a variety of foliages in a collective manner, so as to drip down the walls mimicking the lush green, jungle foliages. Then accenting the delicate mosquito net, I created a soft foliage garland that framed the opening. This contrast of the greenery against the muslin colored fabric was an effective contrast. Then to add a bit of color I create a large, horizontal arrangement to the left of the booth, a petite bouquet on the bamboo table and then a tall, thin arrangement towards the back right. Embellish had supplied me with so many darling accessories such as suitcases, binoculars, china, wicker chairs, victrola, rugs, and a vintage camp bed that it was a snap to decorate! And since I am a wedding florist, I could not have my booth without a bride! Our model was decorated with a beautiful floral headband and natural, hand gathered bouquet. The overall feel was an understated, sophisticated vibe where the florals accented the furniture and accessories that Embellish has curated," said Kim when asked how her movie theme was represented by her decor.
The positive energy that the wedding artists of the Central Coast carry with them is unlike any other. In the words of Cameron Ingalls, The Wedding Standard founder himself, "I don't think anything like this has happened on the Central Coast or maybe in the world."