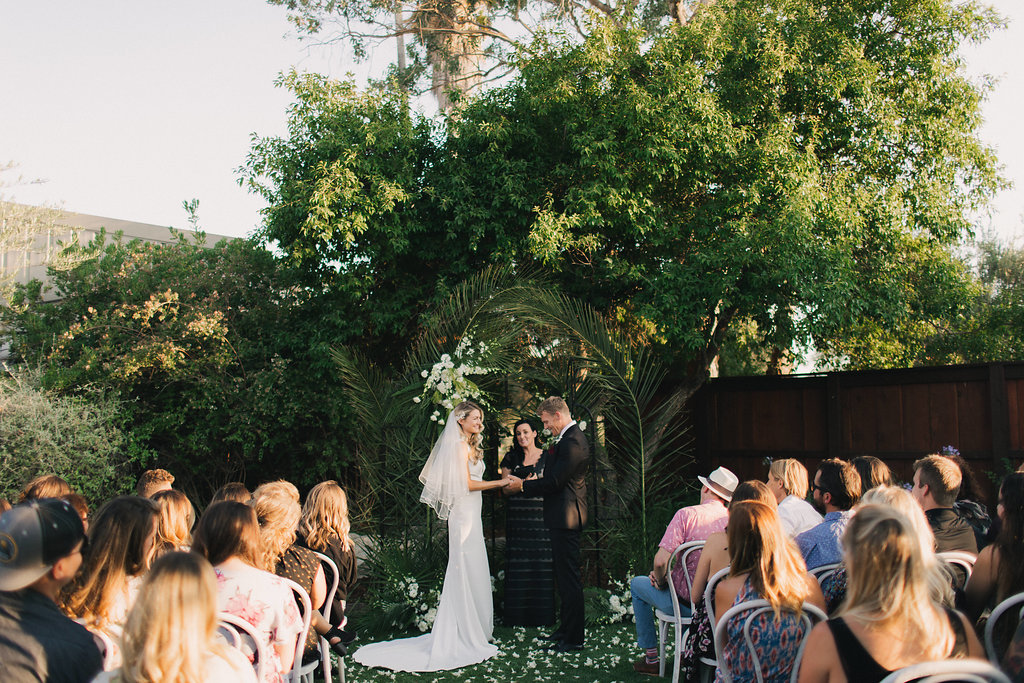 Our fabulous community recently launched the event and wedding venue space at the Paso Robles Golf Club! This party was started with a retro country club glam inspiration shoot and mock wedding which then turned into a stunning reception which included a three course meal, tasty desserts, cocktails and dancing! This was a memorable, fun-filled night of community.
As the sun set for the night over the beautiful lake and lush green grass of the golf course, one couldn't help but feel the warm sense of community that was brought together by the elegant charm of the Paso Robles Golf Club. Ciel Bleu Event Design designed the perfect space for the evening, the power team of Linden Clover captured all of the amazing images, Adornments Flowers decked out the space with stunning florals while Flowers by Kim softened the patio and interior with beautiful draping. The Paso Robles Golf Club provided not only the stunning venue, but also bar service and catering of a delicious three course meal. It was a special night of amazing food, drinks, and company at the Paso Robles Golf Club!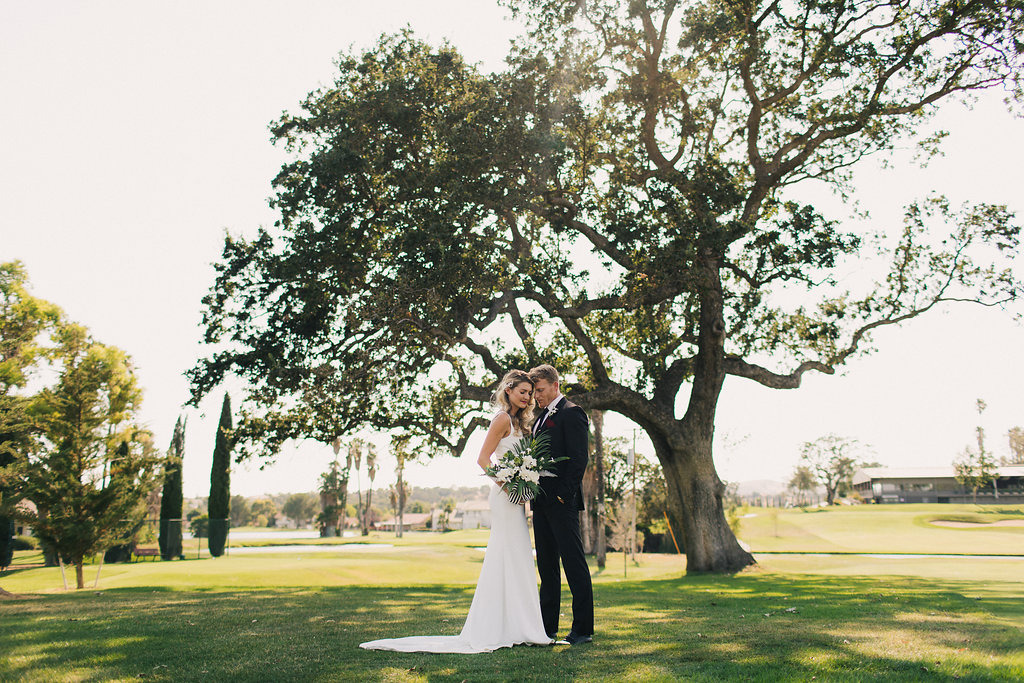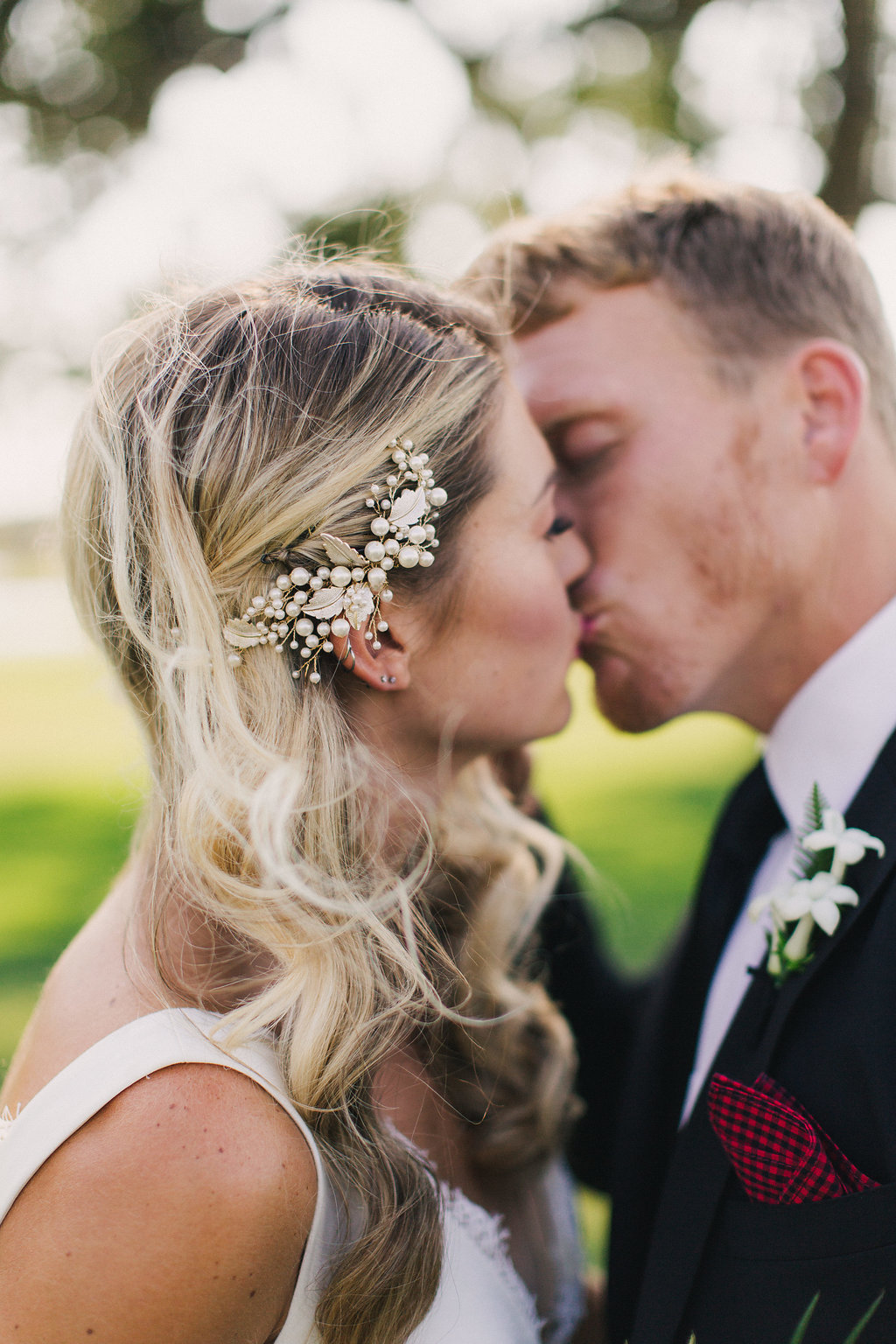 Can you describe your vision for this shoot?
From the designer, Azurae, of Ciel Bleu Events: "I wanted to bring a piece of the golden days where people met at the golf club. It was the who's who of every small community!"
As one who contributed to the design what was your inspiration?
"We wanted to bring in a little bit of old school California glamour- like the Jackie O-Rat Pack day's in Palm Springs. Palm trees, warm sunshine, fresh cocktails, elegant details, fine furnishings."
Describe 1 or 2 details that you were the most excited about.
"I loved taking a somewhat plain, everyday patio and transforming it into an elegant al fresco dining space! It was equally as exciting to give the interior banquet room a complete face lift using draping, lighting, tons of furniture and amazing florals! Both spaces were unrecognizable!"