Here on the Central Coast we are SO blessed by our weather that we have the ability to have an outdoor wedding practically year round. One of my favorite parts about warmer weather- eating dinner outside!! Al fresco dining makes us slow down and not only enjoy our meal and scenery a bit more, but we can easily make the ambiance romantic with greenery and lighting. But with that there is always a flip side that can bug you, and in this case I really do mean bug. Pesky mosquitoes can easily ruin your ambiance, so why not add to the ambiance but also add some functionality? Plus these DIY candles are super easy to make and actually really pretty. These would make for a great wedding centerpiece in an outdoor reception or on cocktail tables or the bar.
All these plants can be planted by your front door, on a patio or even by a window sill for some quick clippings. I happen to have a few of these plants growing and took a stab...here are some specific plants I used and the bugs I was trying to repel:
Mint, Rosemary, lemon thyme - Repels mosquitoes
Bay Leaves- Repels flies
Lavender- Repels moths, fleas, and mosquitoes
Basil- Repels flies and mosquitoes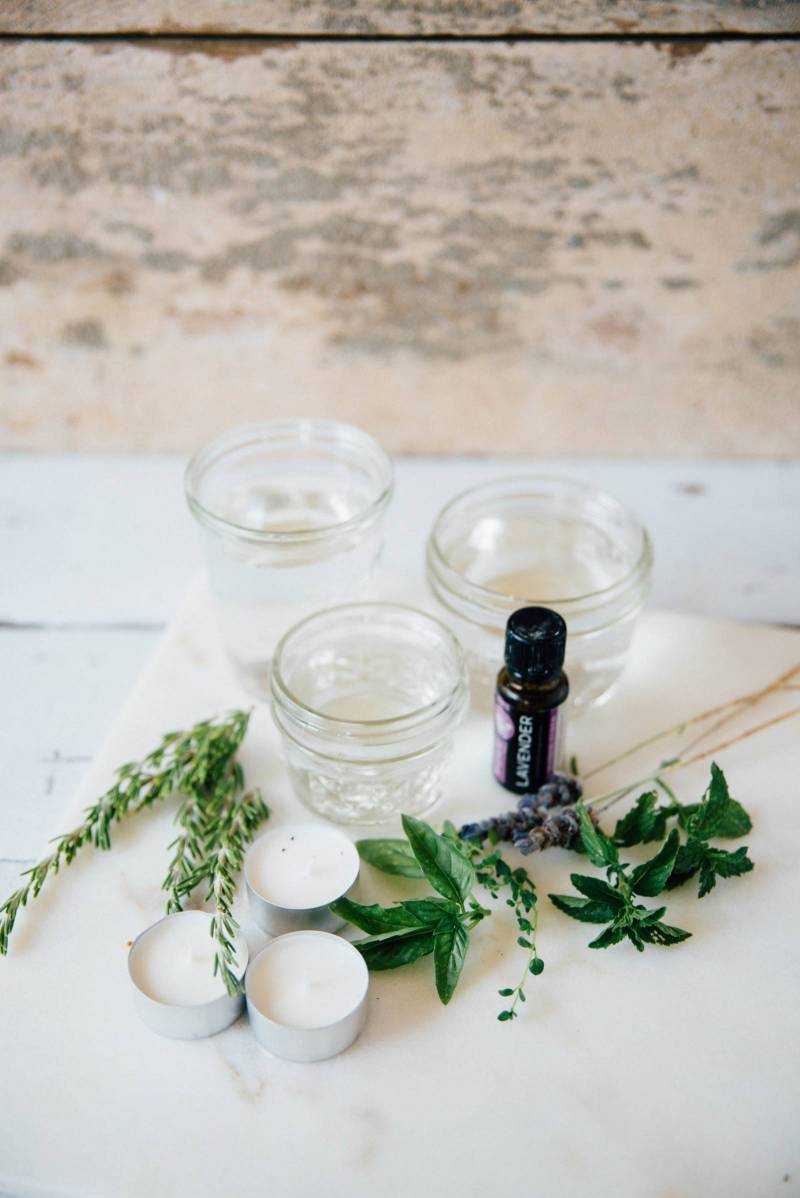 Supplies Needed:
Plant clipping (see list above from here)
Small mason jars
Tea light candles
Essential oils
Water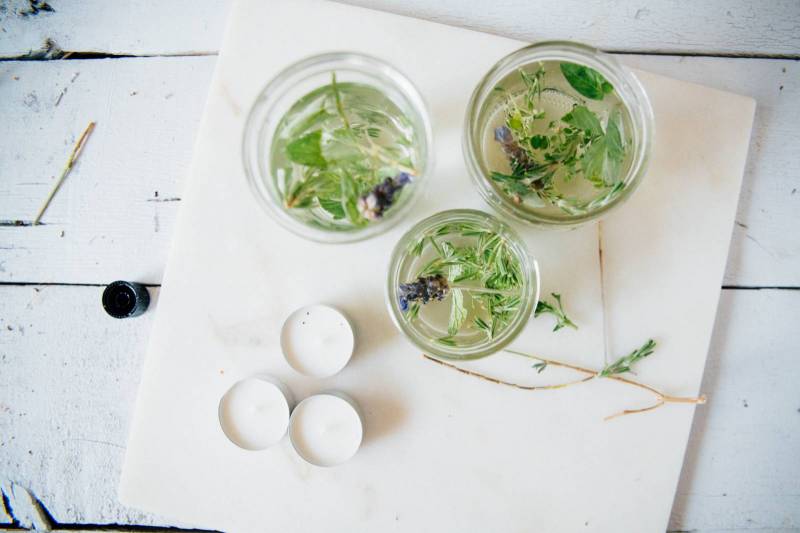 Fill your jars about 1/2 way with water and add your plant clipping combos based on what you are wanting to repel.
You can even add a few drops of essential oils to really up the functionality, plus it smells amazing!
Enjoy your outdoor wedding, pest free!
XOXO,
Sam & Chanda